Crypto donations make the world a better, happier place. Wikipedia accepts donations in crypto, and so do various charities, but there is so much more than they could accept and so many more people, crypto-enthusiasts, to reach!
Are you a non-profit organization? Check out this article and then see the benefits of accepting crypto donations for yourself!
Although slowly and steadily expanding, the number of merchants and spaces that accept cryptocurrency as a form of payment is still meager. However, non-profit organizations that speak for the unheard were the first to take this initiative seriously. Greenpeace, an organization that exposes various environmental problems across the world, is undoubtedly on the list. Still, it seems that most people don't know that they can donate to Greenpeace using Bitcoin and other cryptocurrencies. Nevertheless, cryptocurrency isn't the only thing you should know about donating to Greenpeace.
In this article, we have answered some of the common questions you may have.
What does Greenpeace do with donations?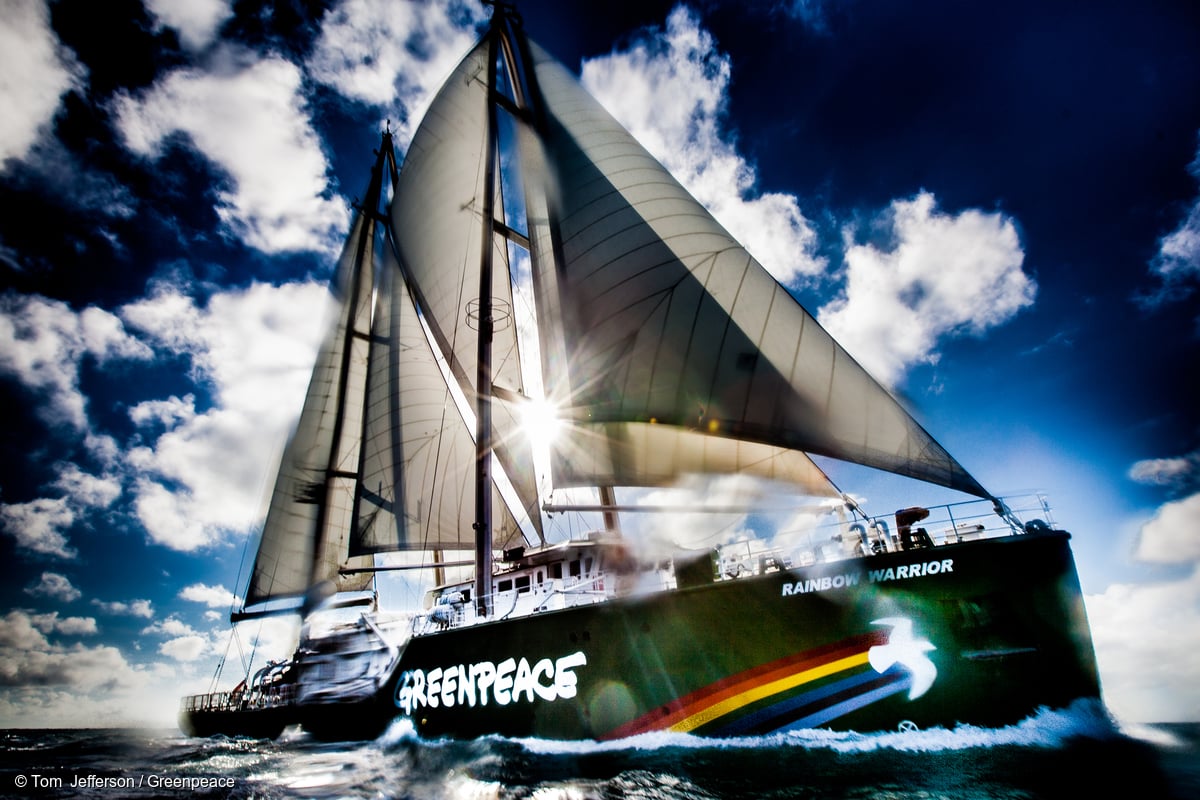 As we said, Greenpeace is a non-governmental environmental organization that exposes issues, such as climate change, deforestation, commercial whaling, genetic engineering, and the limitless use of nuclear power. Because of their work nature, Greenpeace doesn't accept payment from governments or other corporate entities worldwide. Instead, they have to raise donations from individual supporters. As an organization that takes immediate steps to address problems in dealing with nature and environments, every bit of contribution from millions of individual people across the world makes a change. It would help the Greenpeace organization keep its actions alive and spread information to more people when you donate. These donations get converted into many things, such as exposé campaigns, rescue campaigns, and mobilizing individuals who can make grassroots-level changes. Considering that Greenpeace has offices in many countries, the donations will also pay for the same maintenance.
Should you donate crypto to Greenpeace?
Greenpeace is a few organizations that work towards keeping our earth a safer space for humans, animals, and other beings. The organization does many things that we aspire to do but can't because of the busy life we live. It would be best if you kept in mind that this organization's work has played a vital role in informing people about climate change issues and helping people directly affected by these issues. Because the organization doesn't accept funding from corporations, governments, or political parties, they can take a steady political stance. So, you should think about donating to Greenpeace if you are concerned about the earth's goodwill and the surrounding environment. Greenpeace donations are not subject to tax deductions. It means all the money you pay goes straight to the organization itself. Last but not least, the organization accepts payments via multiple channels, including popular cryptocurrencies like Bitcoin.
Donate cryptocurrencies to Greenpeace
Greenpeace has been accepting donations in the form of cryptocurrency for a couple of years now. It means anyone with a valid cryptocurrency wallet can donate to the organization. If you want to make recurring donations, you will have to rely on other channels like a credit card, direct bank transfer, and PayPal. However, if you have a popular cryptocurrency wallet and some money inside, you don't have to look any further. You can spot the option to make a Greenpeace Bitcoin donation from the main page itself. Even if you have invested in currencies other than Bitcoin, you don't have to worry. There are plenty of options to choose from.
Which cryptocurrencies does Greenpeace accept?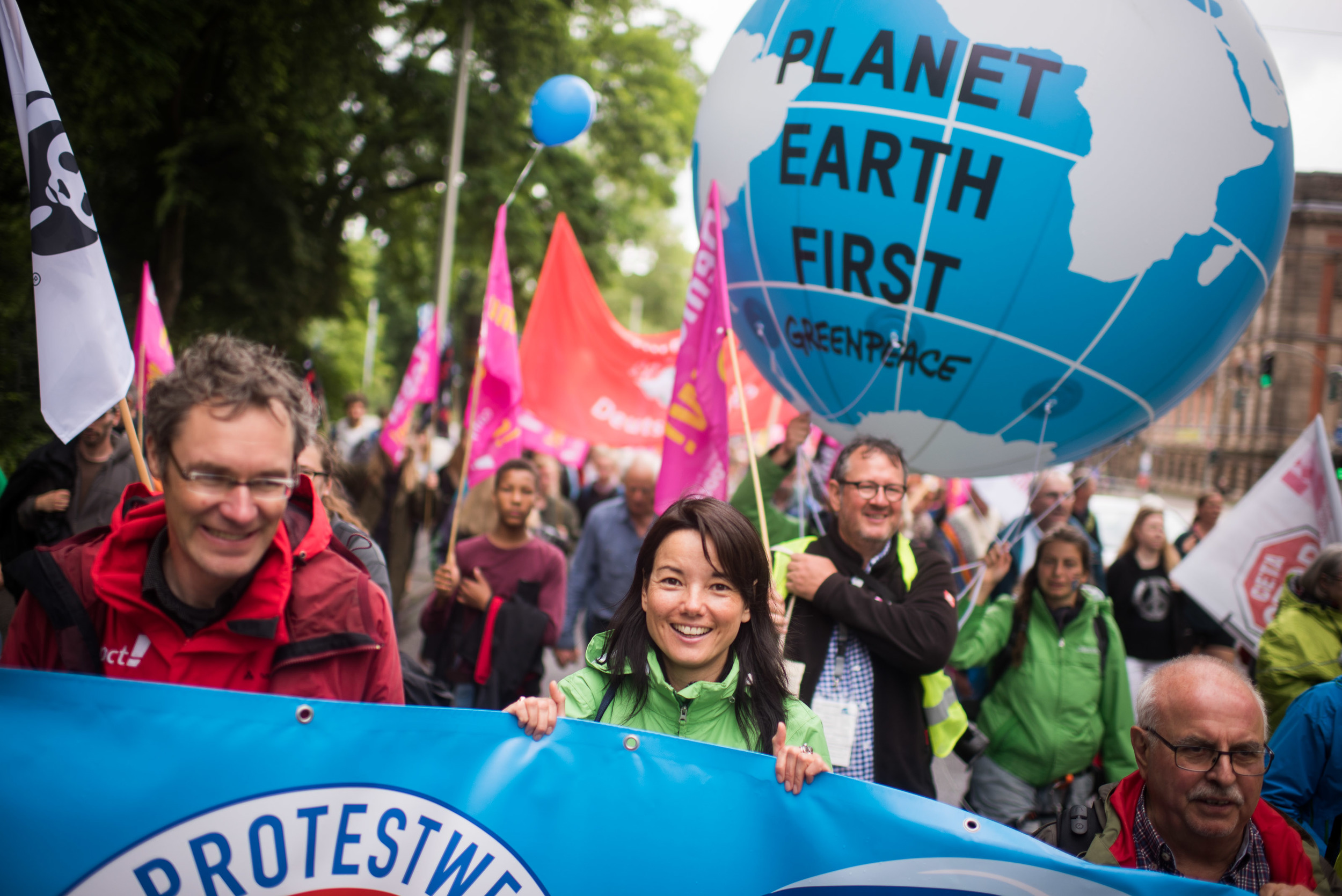 Despite being a truly independent organization, Greenpeace still does not store cryptocurrency as a part of funds. It will instantly convert cryptocurrencies to fiat — which is USD or GBP in many cases. For the user, however, these conversions happen within a second. You can click on the Donate crypto button on the Greenpeace button on the page, and you are good to go. Greenpeace is using a popular gateway for cryptocurrencies: Bitpay. Bitpay then collects your necessary information, such as name, address, and contact details. You can then mention the amount you want to donate and proceed. On the next page, you can choose from the following cryptocurrency options:
What if Greenpeace doesn't accept your cryptocurrencies?
While people often refer to Bitcoin as the synonym of cryptocurrency, it is not entirely the case. If you're one of those people who invested in another cryptocurrency, there may be some difficulty while trying to make a crypto Greenpeace donation. However, we don't mean to say you can't do that. One of the best ways to overcome this situation is through a cryptocurrency exchange. A cryptocurrency exchange allows you to convert one cryptocurrency to another easily. In this specific case, even if you don't have cryptocurrencies like Bitcoin, Bitcoin Cash, or Ether, you can convert one of your currencies to one of those.
Even in this case, you have two practical options.
You can do the conversion by choosing a cryptocurrency exchange listed on the Bitpay payment gateway. The little problem here is that you will have to pay two fees: one to Bitpay and another to the crypto exchange that you choose.
In the second option, you can choose a cryptocurrency exchange outside Bitpay. There, you will be able to convert your other cryptocurrency or even fiat money to Bitcoin/Bitcoin Cash/Ether without paying much of a fee.
This process is free since you have to respect the expenses involved in the transaction. However, if you choose carefully, you can reduce how much you pay.
Is it safe to donate to Greenpeace using cryptocurrencies?
Donating to Greenpeace via cryptocurrency is as safe as any other mode of payment. As we have mentioned earlier, Bitpay is one of the most trusted payment gateways people use for crypto-based transactions. Of course, you can expect a detailed invoice once you have made a successful donation. So, by all means, donating Bitcoin to Greenpeace is safe and secure. It's just that you are required to provide your name and necessary details, but you know where that goes. As long as you don't have any affiliation with any political party or government, your Greenpeace donation would go through without any problem. Just be sure that you are on your best element when handling your cryptocurrency wallet, which holds the key to everything you have in the world of Bitcoin.
After going through how Greenpeace has prepared to accept cryptocurrency donations, we think you can't go wrong in-between the process. In the end, you can be proud that you are making a contribution that will help thousands of people and animals to live the life they deserve to live on this earth as much as we do.
FAQ
___________________
Why use NOWPayments.io?
NOWPayments is the easiest way to accept online payments in a wide variety of cryptocurrencies. This service is custody-free, has competitive fees and is available worldwide.
Over 50 cryptocurrencies are accepted on the platform with an in-built exchange feature;
API, widgets, plugins and a donation button are all easy to integrate;
It is a non-custodial service ensuring the security of your funds;
A very simple setup