Embark on a celestial journey through the captivating Floki Ecosystem, where innovation and creativity converge. Discover Valhalla, a metaverse game where NFTs reign supreme, guided by crypto luminaries MrBrownWhale and Jackie Xu. Sail the DeFi seas with FlokiFi, empowering financial autonomy with the FLOKI token. Traverse artistic galaxies with Floki NFT Collections, where imagination knows no bounds. Cross the bridge between traditional finance and the crypto universe with Floki Prepaid Cards. Educate and empower with the University of Floki, where crypto knowledge shapes the future. Explore FlokiPlaces, where NFTs and crypto commerce unite, fueled by NOWPayments' cosmic gateway. Unravel how to embrace FLOKI payments and steer your venture toward crypto stardom. Chart your course into the boundless cosmos of possibilities!
Exploring the Floki Ecosystem
Valhalla: Unleashing the Power of NFTs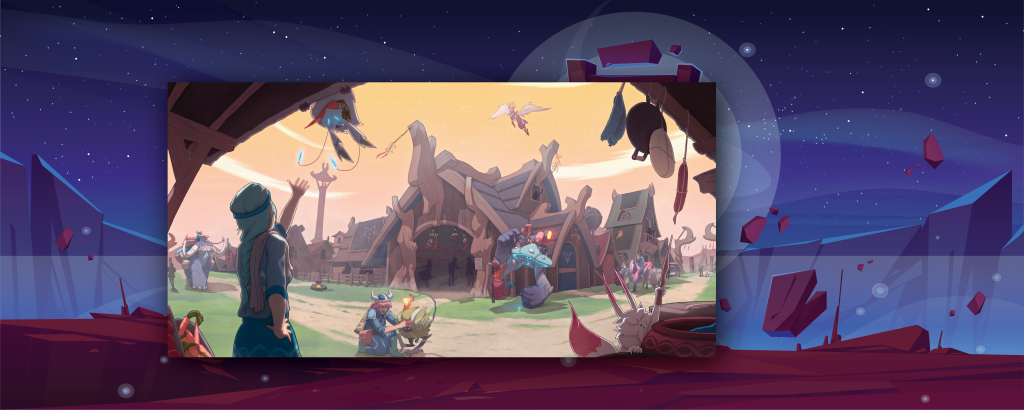 The Floki Ecosystem is home to an exciting venture known as Valhalla, a NFT metaverse game that captivates players from all walks of life. Led by a team of experienced individuals with a combined experience of over 50 years in the crypto industry, Valhalla aims to create an immersive gaming experience powered by the FLOKI token. By leveraging the expertise of renowned crypto veteran MrBrownWhale and blockchain expert Jackie Xu, Valhalla is set to redefine the gaming landscape.
Within Valhalla, players have the opportunity to embark on thrilling quests, unravel mysteries, and collect unique NFTs that hold value within the game's ecosystem. These NFTs can be bought, sold, and traded, creating a vibrant marketplace where players can showcase their collections and engage with other enthusiasts. With FLOKI as the main currency within Valhalla, players can seamlessly transact and unlock the full potential of this metaverse game.
FlokiFi: The DeFi Ecosystem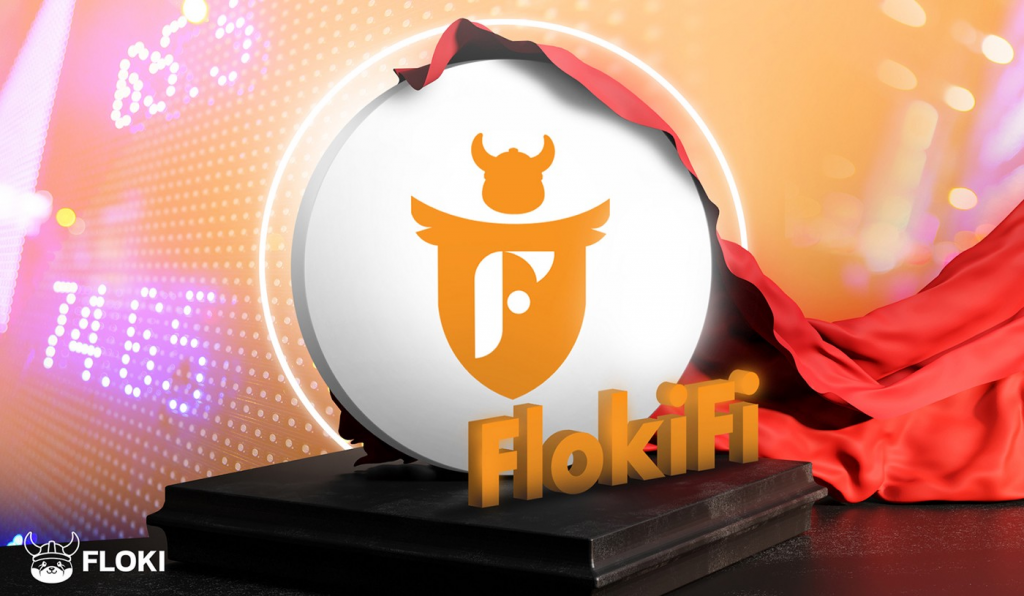 FlokiFi stands as another pillar of the Floki Ecosystem, offering users a decentralized financial ecosystem that empowers individuals to take control of their finances. This innovative platform utilizes the FLOKI token as its backbone, providing users with a range of DeFi services such as lending, borrowing, staking, and yield farming. With a strong focus on tokenomics, FlokiFi ensures that FLOKI holders can actively participate in the platform and benefit from its various offerings.
The FLOKI token plays a crucial role within FlokiFi, serving as the primary medium of exchange and providing users with access to exclusive features and incentives. By embracing FlokiFi and utilizing FLOKI tokens, individuals can not only diversify their crypto portfolio but also actively engage in the ever-evolving world of decentralized finance.
FlokiPlaces: Where NFTs and Merchandise Mingle
FlokiPlaces, a marketplace with a twist, leverages the FLOKI token to bridge the gap between NFTs and crypto commerce. By fostering an environment where people can trade NFTs and merchandise using cryptocurrencies, FlokiPlaces is turning the concept of e-commerce on its head. As FLOKI takes center stage as the main currency of this marketplace, it's not just about trading; it's about revolutionizing how we buy, sell, and collect in the digital age.
Floki Prepaid Cards: Bridging the Gap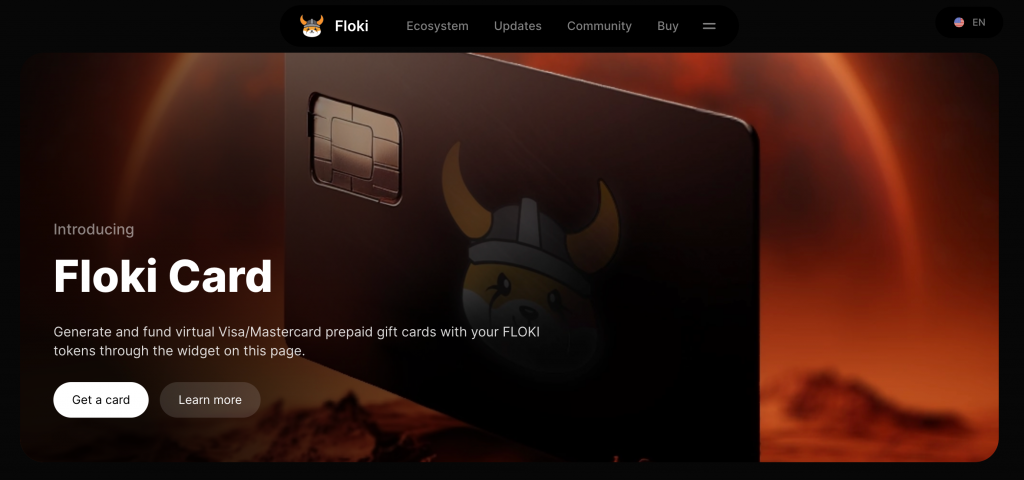 Recognizing the need for accessibility and convenience, the Floki Ecosystem introduces Floki Prepaid Cards as a means to bridge the gap between traditional finance and the crypto world. These prepaid cards allow users to load their FLOKI tokens onto a physical or virtual card, enabling them to make purchases at any merchant that accepts card payments.
By accepting FLOKI payments through Floki Prepaid Cards, businesses can tap into the growing community of FLOKI enthusiasts, providing them with a seamless and familiar payment experience. This integration not only expands the utility of FLOKI but also fosters adoption and mainstream acceptance of cryptocurrencies.
University of Floki: Empowering the Crypto Community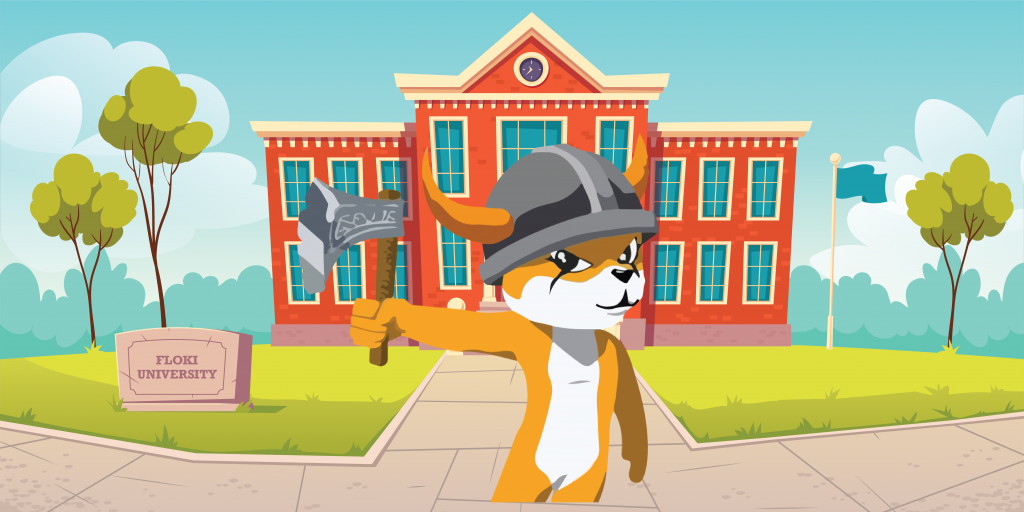 The University of Floki represents a pivotal initiative within the Floki Ecosystem, aiming to fill the crypto education gap for the next billion users. With the crypto industry poised for exponential growth, the need for comprehensive education becomes increasingly crucial. Floki University addresses this need by offering a combination of synchronous and asynchronous learning models, providing individuals with the knowledge and skills required to navigate the crypto landscape confidently.
As the premier crypto education platform, Floki University plays a significant role in creating awareness for the FLOKI token and the broader Floki Ecosystem. By accepting FLOKI payments for access to exclusive courses and resources, the University of Floki strategically introduces new crypto users to the utility and potential of FLOKI, fostering a strong and engaged community.
Floki's E-commerce Potential: Integration with NOWPayments
FlokiPlaces, a disruptive venture within the Floki Ecosystem, aims to revolutionize crypto commerce by creating an environment where individuals can trade NFTs and merchandise with cryptocurrency. As FLOKI emerges as the main currency of the FlokiPlaces marketplace, businesses have an opportunity to tap into this growing ecosystem and accept FLOKI payments.
To facilitate the acceptance of FLOKI payments, businesses can seamlessly integrate with NOWPayments, a leading cryptocurrency payment gateway. NOWPayments provides a user-friendly interface and a range of integration options, making it easy for businesses to start accepting FLOKI and other cryptocurrencies as a form of payment. By embracing FLOKI payments, businesses can cater to the growing demand for crypto transactions and further expand their customer base.
How to Accept FLOKI Payments?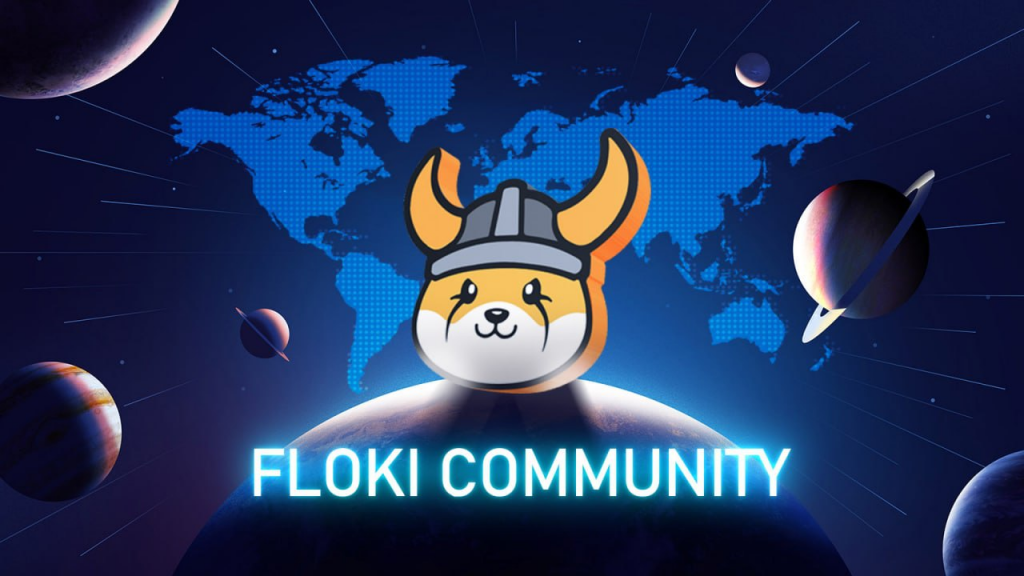 Accepting FLOKI payments is a straightforward process that can be accomplished in a few simple steps. Here is a brief guide on how businesses can start accepting FLOKI payments:
Add a Wallet: The first step is to add a FLOKI wallet. There are various wallets available, both online and offline, that offer FLOKI support. Choose a wallet that aligns with your security preferences and set it up.
Integrate with one of the NOWPayments' tools: To streamline the payment process and ensure a seamless experience for your customers, integrate your website or online store with a reliable cryptocurrency payment gateway like NOWPayments. This integration will enable you to accept FLOKI payments alongside traditional payment methods.
Display FLOKI as a Payment Option: Once the integration is complete, prominently display FLOKI as a payment option on your website or online store. This will notify customers that they have the flexibility to pay with FLOKI, expanding their choices and providing a modern and innovative payment experience.
Settle Transactions: As customers make purchases and choose to pay with FLOKI, ensure that the transactions are settled promptly. Familiarize yourself with the settlement process and monitor the status of each transaction to maintain a smooth payment flow.
Promote FLOKI Payments: Actively promote the acceptance of FLOKI payments through various marketing channels. Highlight the benefits of paying with FLOKI, such as faster transactions, lower fees, and enhanced privacy. This promotion will not only attract FLOKI enthusiasts but also position your business as an early adopter of innovative payment solutions.
By following these steps, businesses can unlock the potential of FLOKI payments and tap into the growing community of crypto enthusiasts. Embracing FLOKI as a payment option not only expands your customer base but also positions your business at the forefront of the crypto revolution.
Conclusion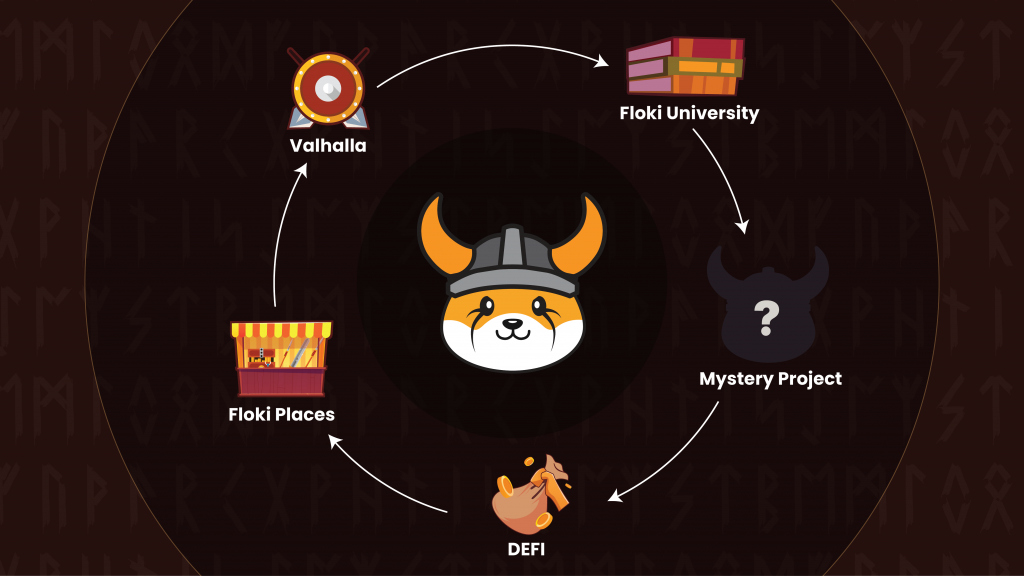 In this journey through FLOKI's bustling ecosystem, one can't help but appreciate the strategic partnerships that enhance its reach. Collaborations with top players in the industry, from major DEXs to popular blockchain platforms, ensure that FLOKI's offerings find their rightful audience.
So there you have it, a glimpse into the intricate web of FLOKI's utility and ecosystem. From earning while gaming in Valhalla to securing assets in FlokiFi Locker, trading in FlokiPlaces, and learning at Floki University, FLOKI has morphed into a dynamic entity that not only offers opportunities but shapes the crypto landscape. As we sail through this exciting era of crypto innovation, remember, it's not just about tokens; it's about the ecosystems they nurture and the futures they shape. Skol to FLOKI and its pun-tastic journey into the crypto cosmos!