With the current surge in emerging technology and innovations as we have it today, one of the major questions key players in the digital payment ecosystem ask is whether the future of cryptocurrency payments can be revolutionized by decentralized finance (DeFi).
Our world has evolved in many ways in the past two decades especially, as it relates to financial transactions and payments. The means to conduct financial transactions have gradually shifted over the years from the bartering system, down to the use of fiat currencies and now digital currencies are gradually taking over the scene.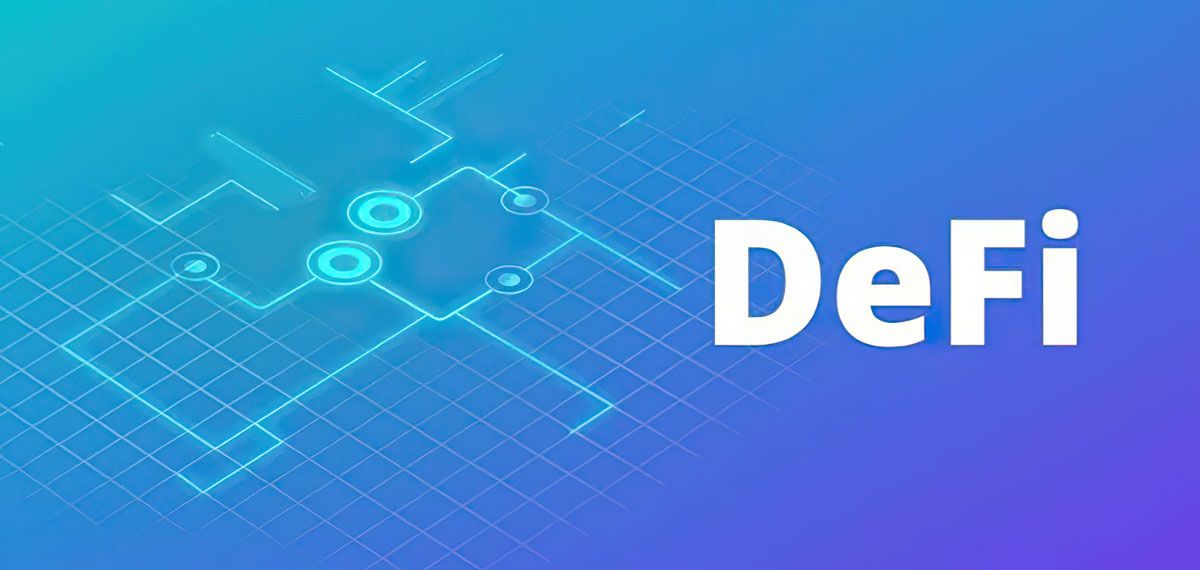 The evolution of digital currencies is relatively new as the first-ever digital currency Bitcoin (BTC) was in 2009 by a developer with the pseudonym Satoshi Nakamoto. The strides of Satoshi and his invention only served as the springboard for many more digital currencies to spring up and as of today, other cryptocurrencies including Ethereum (ETH), Ripple (XRP), Tron (TRX) with their respective blockchains are making waves.
The majority of cryptocurrencies are used for facilitating payments but a certain type of Ethereum-based digital tokens and applications are gaining push to actualize Satoshi's primary goal of ushering in a functional decentralized finance (DeFi) system for the benefit of all.
What DeFi Primarily Came to Change
Just like every revolution in the history of man from the American Revolutions that led to the creation of the United States to the Revolutionary move led by Nelson Mandela to stop Apartheid in South Africa, DeFi's primary motive is to put an end to the roles of middlemen and centralized authorities as it relates to monetary transactions.
For example, to get access to loan facilities in the traditional financial system involves a lot of intermediaries, all controlled by a centralized body which may either be a bank or other financial institution. The individual fills an application or initiates the process of securing the loan which goes through a series of approval processes and for a defined period of time before it can be approved and disbursed at all, it passes through all laid down bureaucracies.
With the proliferation of such DeFi platforms as Compound, Aave, and other Dapp derivatives, DeFi-based lending has not been easier. These DeFi lending platforms have unique smart contracts that are easy to understand and within the twinkling of an eye, anyone from anywhere can have access to loans in real-time. Besides the convenience this Dapps offers, the associated interest rates are very low and these have stirred a massive adoption of decentralized finance offerings worldwide. Decentralized Finance in addition to lending services also has numerous use cases that are yet to be ultimately explored.
The Emergence of Cryptocurrency Payment Systems
With the good traction, DeFi has gained in 2020 as depicted by the total value locked which is pegged at USD 10.87 according to DeFi Pulse, the DeFi systems may have a profound impact on reshaping cryptocurrency payments, a tilt NOWPayments is gradually implementing.
From inception, the framework of Bitcoin is to facilitate a person-to-person funds transfer which and as such forms the framework for cryptocurrency transactions. As the adoption of digital currencies grew, business vendors, merchants, and even individuals began demanding cryptocurrencies as payments and thus led to the emergence of platforms like nowpayments.io.
While payments in cryptocurrency are still largely in their infancy, the aggressive strategies by payment service providers like nowpayments.io to drive cross-border integrations with features such as easy-to-implement APIs amongst others will lend the necessary credence to make the niche grow.
Can DeFi Revolutionize Cryptocurrency Payments?
Before we take a deeper dive into the potentials of Decentralized Finance in relation to cryptocurrency payments, it is pertinent to understand a key invention DeFi introduced, and they are Stablecoins.
Stable cryptocurrencies are digital tokens whose value is pegged to a fiat currency such as the US Dollar or the Euro. They can also be pegged to other unique valuables but these are not so common. The values of these Stablecoins do not experience the type of volatility as most digital currencies there are today.
Notable stable crypto that have a huge relevance in the revolutionary drive of DeFi include MakerDao's DAI stablecoin, Binance USD amongst others whose values are usually pegged at $1. The stability of these stablecoins qualifies them to a large extent to be used as the currency that inflation will not tamper with its value over time as prevalent with most fiat currencies we have today.
From the foregoing, decentralized finance may have the needed tenacity to revolutionize cryptocurrency payments in two major ways;
Stirring massive adoption of stablecoins. Cryptocurrency payments as we have it today have a large market share from the major cryptocurrencies including BTC, ETH, XRP, LTC, XLM, and so on. As DeFi continues on its upward trajectory, there is a possibility that the embrace for stablecoins will grow as more risk-averse crypto enthusiasts will turn to stablecoins. With stablecoins taking the larger fraction of cryptocurrencies used for remittances and payments, a hint of revolutionary overtake may be perceived.
Scalability: an interesting event is currently going on in the cryptosphere today and that is the scheduled migration of the Ethereum network from its proof-of-work mechanism to a more scalable proof-of-stake. With the Ethereum foundation successfully launching its Zinkel testnet that shows a fluid genesis of the proposed Ethereum 2.0 network, there is a possibility of achieving 100,000 Ethereum transactions per second from the 15 the network currently supports. With the majority of DeFi applications built on the Ethereum network, achieving this scalability will make room for more cash payments to be moved per record time from one place to another anywhere the world over.
The volatility of the cryptocurrency ecosystem trickles down to innovations also and more novel ways might arise at any time that will give a more revolutionary offering capable of further overhauling cryptocurrency payments. A call to action for key stakeholders in the space is perhaps to learn from nowpayments.io who have a system that easily integrates DeFi-based tokens and offerings including Uniswap (UNI), amongst others.
______________________
Why use NOWPayments.io?
NOWPayments is the easiest way to accept online payments in a wide variety of cryptocurrencies. This service is custody-free, has competitive fees and is available worldwide.
Over 50 cryptocurrencies are accepted on the platform with an in-built exchange feature;
API, widgets, plugins and a donation button are all easy to integrate;
It is a non-custodial service ensuring the security of your funds;
A very simple setup