Bitcoin has been around for over a decade now. It made a revolution in the sphere of finance and has proved that digital currencies can not only act as viable mediums of exchange but also be superior to fiat in many ways. The continuing rapid growth demonstrated by Bitcoin shows that it is the future of digital payments.
How COVID-19 changed cash and coins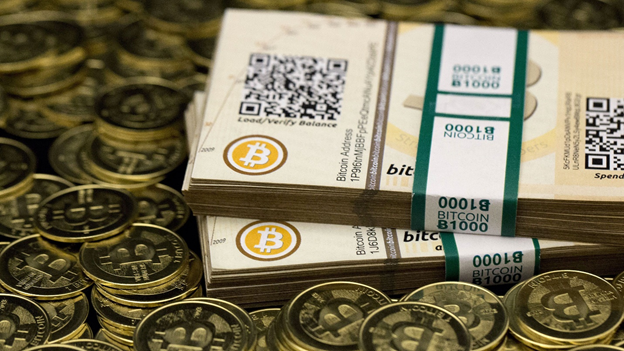 The COVID-19 pandemic disrupted the global economy and life of every individual on the planet. Suddenly, millions of people were forced to self-isolate in their homes, while hundreds of thousands of businesses had to close because they were no longer able to generate any profit. Yet, the crypto market was one of few steadily growing spheres despite all the challenges. There are many factors that caused crypto and especially Bitcoin to rise during the pandemic, but one of them is the convenience of crypto as opposed to cash.
Digital transfers of money became all the rage in the past year. While before the pandemic, people could use their cash to pay at merchants or give it to their friends and family, it was no longer possible during the time of social distancing and travel bans. Looking for an alternative, many individuals came across Bitcoin, which is an excellent way of transferring money between people. Thanks to blockchain, people living in different parts of the world or simply unable to meet due to social distancing were able to send money to each other using Bitcoin. Moreover, major companies also recognized the demand for crypto and began accepting Bitcoin as payment. For instance, Tesla is the most notable example of a company which provided its clients with an opportunity to spend Bitcoin during the pandemic.
Why and how pandemic lockdown brings a boom in trading cryptocurrency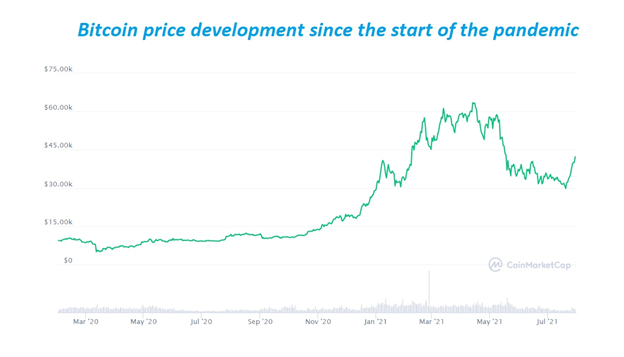 Since the pandemic forced people to self-isolate at home, many of them found new hobbies, and crypto trading truly became one of the most popular ones. It is much easier to start trading cryptocurrencies than stock. In fact, all you need to trade Bitcoin is a wallet address and decentralized exchange where you can buy and sell your holdings. Such a low barrier to entry ultimately made crypto trading a leisure activity of many people.
Yet, apart from individual investors, there were also many investment funds that bought large sums of Bitcoin in 2020 and 2021. It is possible to assume that their motivation stemmed from the complete collapse of cash payments in the early months of the pandemic. The quick rise in the number of people using Bitcoin as a way to transfer value enabled funds to see the potential of cryptocurrencies.
Other companies decided to opt for Bitcoin due to the vulnerability of the fiat system, which once again became obvious during the pandemic. Since fiat currencies are to a substantial extent dependent on the economies of their countries, actions of governments have a considerable effect on them. The pandemic forced governments around the globe to spend billions of dollars on various programs, which caused inflation in their economies and disrupted their national currencies.
From Fiat currencies to crypto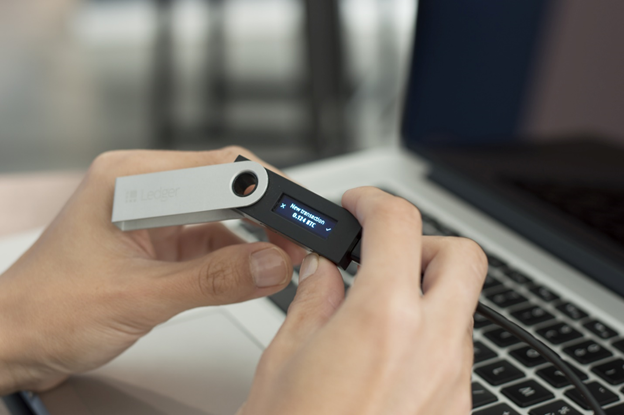 The centralization of fiat currencies is one of their main disadvantages compared to crypto. Essentially, the actions of governments directly affect the value of fiat. Yet this is only one of the factors contributing to the future transition from fiat to crypto.
The current financial system is built around banks. Every person who deposits their money at a bank automatically loses control over their funds. So, when this bank goes bankrupt, their clients lose their money simply overnight. Cryptocurrencies, on the other hand, can be stored in non-custodial, "cold" wallets by investors without giving up ownership rights. In this case, your crypto funds can be accessed only by you or any other person who has unique private keys.
Another advantage of crypto, which makes Bitcoin the future of digital payments, is anonymity. It is impossible to open an account with a bank without disclosing your identity and exposing all of your private information related to payments to the bank. In the case of Bitcoin, users can stay completely anonymous since they do not have to provide any personal details in order to conduct transactions or trade cryptocurrencies.
Bitcoin and the future of finance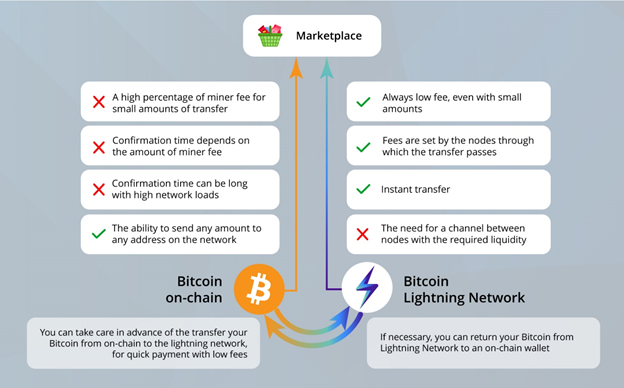 The aforementioned advantages of Bitcoin and altcoins demonstrate the fact that digital currencies can be considered superior to fiat. Yet, there are additional factors which promote the adoption of Bitcoin as the currency of the future of digital payments.
One of them is the speed and cost of transactions. Of course, when choosing among all cryptocurrencies, Bitcoin will certainly be considered one of the slowest and most expensive ones, yet solutions such as the Lightning Network solve these problems.
The Lightning Network makes Bitcoin transactions practically instant, as well as drives fees associated with them down. As a result, Bitcoin already can be used as part of a payment infrastructure of any company, be it a small business or an international brand.
Bitcoin and the future of digital payments are synonymous also because there is a demand for a more equitable distribution of resources. In a traditional finance system, a person trying to send money to another always ends up paying the bank. Bitcoin transactions are fully peer-to-peer, which means that money goes from one crypto address straight to another without being held in the process by any other party.
PayPal, Visa, and more fall to Bitcoin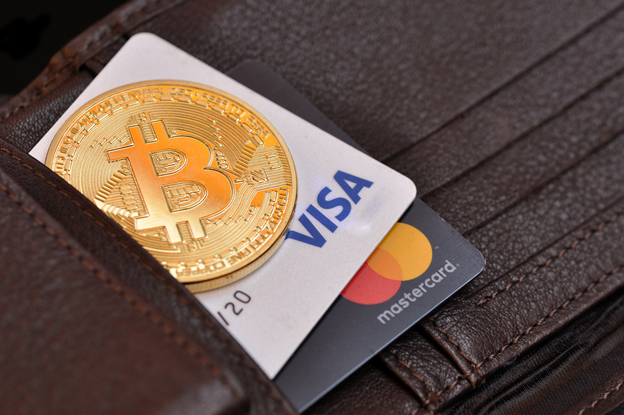 The gradual transition from fiat to crypto is also observed in the actions of payment processing companies such as PayPal and Visa. PayPal recently added a Bitcoin wallet to their system and allowed clients to buy, sell, and pay with Bitcoin. While Visa has partnered with numerous crypto exchanges to issue Visa crypto debit cards. Such news shows that the giants of the current finance industry are taking steps towards making cryptocurrencies a part of their business model.
Mastercard, the number two network in the sphere of payment processing, also issues its crypto debit cards. While Square, Jack Dorsey's new company that sells point-of-sale devices, has already bought several thousand Bitcoins.
The attempts by these major stakeholders of the modern financial system to capitalize on Bitcoin demonstrates that this cryptocurrency certainly has the potential to become even bigger.
Conclusion
Bitcoin is gradually becoming more ingrained in the modern financial system. Bitcoin possesses numerous advantages compared to fiat, which make it a perfect payment option. NOWPayments helps companies to accept Bitcoin and thus become a part of the future finance system.