As a business or non-profit organization, you are always looking for ways to increase your impact and make a difference in the world. One way to do this is by accepting donations, and in recent years, cryptocurrencies have become a popular way of doing so. In this guide, we will explore Cardano donations and how you can maximize your impact by accepting them on NOWPayments.
Introduction to Cardano and NOWPayments

First, let's start with a brief introduction to Cardano and NOWPayments. Cardano is a decentralized platform that aims to provide a more secure and sustainable infrastructure for decentralized applications. It is powered by its native cryptocurrency, ADA, which is currently the eighth largest cryptocurrency by market capitalization.
NOWPayments, on the other hand, is a payment gateway that allows businesses and individuals to accept various cryptocurrencies as payment. It is a user-friendly and secure platform that supports over 160 different cryptocurrencies, including Cardano.
Benefits of Cardano Donations for Businesses and Non-profits
Accepting Cardano donations can have several benefits for both businesses and non-profit organizations. For businesses, it can be a way to increase brand awareness and build a loyal customer base. By accepting donations in Cardano, you are showing your support for the cryptocurrency community and demonstrating that you are forward-thinking and innovative.
For non-profit organizations, Cardano donations can be a way to increase funding and support for your cause. Cryptocurrency enthusiasts are known for being passionate about their favorite projects and causes, and accepting donations in Cardano can help you tap into this community and increase your impact.
John MacPherson, Senior CeFi/DeFi Relationship Manager at Cardano Foundation, mentioned even more benefits of Cardano donations:
NPO's have a unique opportunity to benefit from integrating Cardano as a donation option, and here's why:

Transparency & Accountability: Cardano's technology provides transparency. Donors can track their contributions from the moment they're made until they're utilized by the charity, ensuring that funds are used for their intended purpose.

Low Transaction Fees: Cardano is designed to offer low transaction fees, making it cost-effective for charities to accept donations without losing a significant portion to processing fees.

Global Accessibility: Cardano's decentralized nature allows for cross-border transactions, enabling charities to accept donations from anywhere in the world. This expands the potential donor base and helps organizations reach a broader audience.

Security & Privacy: Cardano's blockchain offers robust security features that protect donor information and reduce the risk of fraud. Donors can contribute with confidence, knowing their personal information is secure.

Efficiency & Automation: Smart contracts on Cardano can automate various processes, such as disbursements and reporting, reducing administrative overhead for charities and allowing them to focus on their core mission.

John MacPherson, Senior CeFi/DeFi Relationship Manager, Cardano Foundation
Moreover, it's worth noting that global enterprises face ESG challenges at the board level, often ignoring Social and Governance while focusing solely on Environment. Cardano donations provide a solution. Companies can allocate a percentage of their ESG/SDG budget to Cardano's native token, ADA, which can be delegated to Community Stake Pools to generate rewards for causes. Employees can even vote on the causes they support.
The impact of donations is tracked across nearly all of the UN's SDGs, and the process is fully transparent and automated. A live dashboard is available to the public, eliminating the need for last-minute scrambling to fill quarterly and annual reports. Read more on this in the comment provided by David Taylor, Chief Marketing Officer at Cardano Foundation.
Understanding Cardano and ADA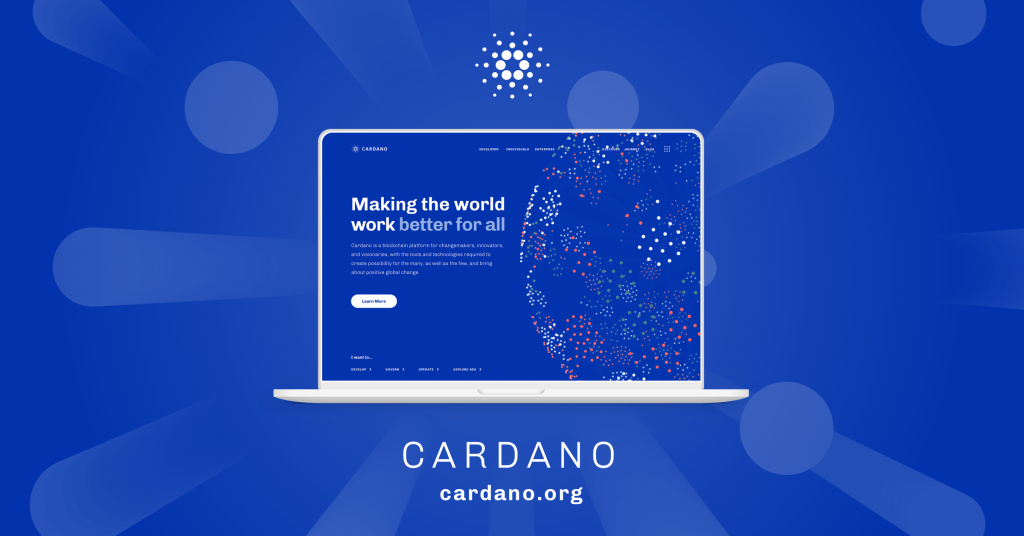 Before you can start accepting Cardano donations, it is important to have a basic understanding of Cardano and its native cryptocurrency, ADA. Cardano is a blockchain platform that uses a proof-of-stake consensus algorithm to validate transactions and create new blocks. ADA is the cryptocurrency used to pay for transactions and incentivize validators on the Cardano network.
To accept Cardano donations, you will need to set up a wallet that supports ADA. There are several options available, including hardware wallets, desktop wallets, and mobile wallets.
Setting up Cardano donations on NOWPayments
Once you have a Cardano wallet set up, you can start accepting donations on NOWPayments. There are several ways to do this, including using a Cardano donation link, button, or widget.
Accepting Cardano Donations via Link
Accepting donations in Cardano is now easier than ever with the help of NOWPayments. You can use the customizable donation link provided by NOWPayments to accept donations in ADA, the cryptocurrency used on the Cardano blockchain. The link allows you to set the donation amount and customize the link name to suit your preferences.
To deploy a Cardano donation link:
Enter your public ADA crypto address.
Click on the "Payment tools" button on the right sidebar and then select "Donations."
Scroll down to the "Donation Link" segment and set up your link by completing its URL and choosing the fields which will be provided to the donor.
Once you are done, click "Save," copy the link, paste it into your browser's address bar, and load it. On the donation page, type in "Cardano," specify the donation sum, and click "Donate."
Accepting Cardano Donations via Widget
If you have a website and want to receive donations in Cardano, you can use a donation widget provided by NOWPayments. By embedding the Cardano donation widget directly on your website, you can receive donations from supporters without redirecting them to an external website.
To deploy a Cardano donation widget:
Follow steps 1, 2, and 3 mentioned in the Donation Link guide above.
Scroll down to the "Donation Widget" segment.
Press on "Copy to clipboard" to copy the donation button code.
Paste the code to your website. Now your visitors will get to make donations in Cardano using the widget.
Accepting Cardano Donations via Button
Accept Cardano donations easily through the customizable donation button provided by NOWPayments. You can place the button on your website or Twitch channel, and donors can contribute directly through the NOWPayments payment gateway.
To deploy a Cardano donation button:
Follow steps 1, 2, and 3 mentioned in the Donation Link guide above.
Scroll down to the "Donation Button" segment.
Pick your button color and press on "Copy to clipboard" to copy the donation button code.
Paste the code to your website or social media page.
How to Promote Cardano Donations to Your Audience
Once you have set up Cardano donations on NOWPayments, it is important to promote them to your audience to maximize your impact. Here are some tips on how to do this:
Share your Cardano donation link or button on your website, social media profiles, and email newsletters.
Highlight the benefits of donating in Cardano, such as its low transaction fees and sustainability.
Use social media influencers and cryptocurrency enthusiasts to help promote your Cardano donation campaign.
Host a fundraising event or charity auction that accepts Cardano donations.
Conclusion
Accepting Cardano donations on NOWPayments can be a powerful way to maximize your impact and increase funding for your cause. By tapping into the cryptocurrency community, you can reach a new audience of passionate supporters and diversify your funding sources. With the tips and strategies outlined in this guide, you can set up a successful Cardano donation campaign and start making a difference today.