It's hard to imagine anything in the crypto world that you couldn't access with Ethereum. When the platform was launched back in 2015, its primary use case was providing the functionality of decentralized applications, which there weren't too many of at the time. By now, there are hundreds of DApps running on the Ethereum blockchain, and ETH use cases vary from online payments to a store of value, yield farming, and accessing financial services.
In this article, you will learn about 7 different ways in which you can use your Ethereum right now. We will describe them in brief, providing the links where you can learn more. You may already be familiar with most of the Ethereum use cases, but scroll down anyway to see if you're not missing any opportunity that Ether gives you.
1 Paying for goods and services
Can you use Ethereum to buy things? It takes 10–15 seconds to process an Ethereum payment, and there are close to 130 million unique Ethereum addresses today. Such widespread use of Ethereum has made it a convenient payment option — there are at least 2,500 shops, markets, and online services where you can pay with Ethereum worldwide. You can find a list of what companies are using Ethereum here. Shops include clothing, electronics, food, and many others. Online services where ETH payment is possible are hosting & domains, ads, VPN, and more.
It is no surprise that more merchants are choosing Ethereum as a preferred means of payment. The coin has a long list of features that benefit both the sellers and the client. Fast transaction speed is not the only advantage of the asset. For instance, for some people, anonymity ensured by Ethereum is much more essential. Moreover, soon, the transition to Ethereum 2.0 is expected to occur, which will usher in a new era for the blockchain and the coin itself. The new Ethereum will be even more efficient and scalable. Additionally, the coin will become more eco-friendly, which is an important aspect for major companies promoting environmental responsibility. Such a change may actually provoke a new wave of adoption of Ethereum as a payment method.
2 Store of value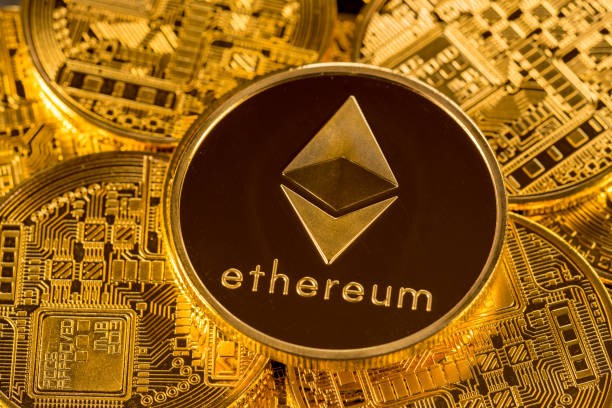 This is another use case that Ethereum wasn't originally designed for. A lot of people invest in Ethereum today not only to preserve but to increase their capital. What makes them think it's a good idea?
Ethereum is a promising asset from multiple points of view. Firstly, its price dynamic indicates an over 9000% ROI since its launch. But the past doesn't predict the future, so here are some arguments for the robust Ethereum's future: it has several solid use cases like DeFi which are described below. Hundreds of companies trust Ethereum basing their tokens on this platform, and millions of people use them. The current implementation and the future roadmap for Ethereum 2.0 deployment promise that a dedicated team will do everything to keep ETH the leading open-source programmable blockchain.
Nevertheless, some may disagree with the idea that Ethereum and cryptocurrencies in general are a good store of value. People often note that massive fluctuations in Ethereum's price indicate that it is an unstable asset. Yet, as mentioned earlier, Ethereum delivered extreme growth over the past several years. This shows that when choosing cryptocurrencies as a store of value, investors and enthusiasts must always do so only while understanding the risks and realizing that their holdings may also lose some value, especially in the short term.
3 Peer-to-peer transactions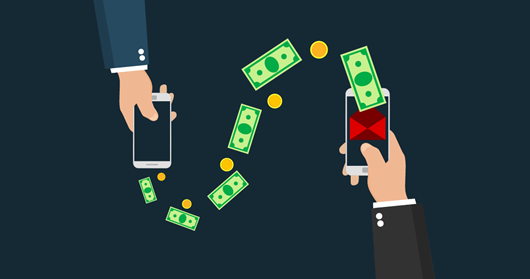 Fast and secure transactions on Ethereum make ETH a convenient tool to send money to your friends and family, including those who are abroad. The absence of banks and any other intermediaries in between ensures that the payment will go quickly, and no one can freeze or reverse it. Ethereum is particularly beneficial for businesses and individuals who have to conduct international transfers frequently. Banks charge large fees for them, and they may take as many as several days to arrive. Ethereum negates all of these limitations and makes international transfers quick and cheap. Moreover, all funds go directly from the sender's wallet to the wallet of the recipient, who also retain full ownership over their money.
Ethereum might be a better peer-to-peer payment method than Bitcoin due to its much higher speed. However, such currencies as Litecoin or Dash are considered a better alternative as they've been originally designed as digital cash. If the Ethereum network is congested, the transaction time will increase, and the fees may rise very high. This is not the case with e-cash. Yet, the launch of Ethereum 2.0 is supposed to solve these issues and make the network more scalable, which in turn will cause fees to come down and transaction speed to increase
4 Access hundreds of blockchain-based services
Once you have Ether, you can access hundreds of decentralized applications (dApps) with cool functionality that are based on the Ethereum network. If these applications require some utility tokens to start using them, you can easily buy them on a decentralized exchange like Uniswap in seconds without registration. You will find a dozen new ways of how to use Ethereum tokens.
To give an example, here are three Ethereum-based services that you can access by buying their tokens with Ethereum: Storj, Chainlink, and Brave. Storj is a decentralized cloud storage platform where you can preserve your files resting assured they're not monitored or censored. Chainlink creates oracles that tokenize and bring on-chain such things as medical and weather data, price movement, and on. Brave is a fast, private, and secure open-source web browser, and its native Basic Attention Token (BAT) connects advertisers, publishers, and users on a decentralized ad marketplace. As a user, you can be rewarded with BAT for watching ads on the platform.
These are only some examples of services open for Ethereum owners and not the most popular ones. The majority of Ethereum investors use their currency crypto holdings for staking or providing liquidity on different platforms. Uniswap is one of them, but there are several other ones that let their users earn much better profits by locking their Ethereum in smart contracts. Thus, once you own some Ethereum, you can find plenty of opportunities to increase what you already have using various services.
5 Exchange for other crypto assets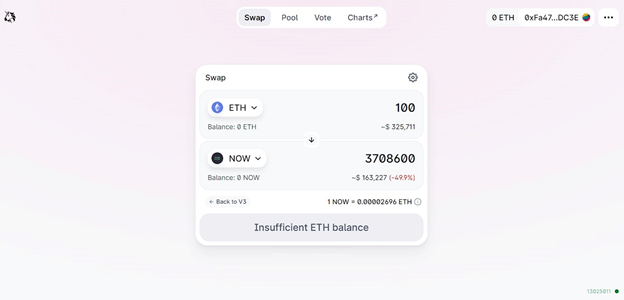 You can buy Bitcoin with Ethereum, same as any other coin, using such tools as ChangeNOW. But the exchange is especially easy if that's an ERC-20 token based on the Ethereum platform. As mentioned above, you can use Uniswap DEX to buy any other Ethereum-based asset instantly.
Ethereum is a currency that has become essential for crypto investors since it is often used as the primary means of exchange for purchasing rare tokens. Additionally, every month new digital assets appear on the Ethereum network, and if they become popular, they soon start being traded on major exchanges, which drives their price up. Yet, before they get featured on centralized exchanges such as Binance, a considerable period of time may pass. Thus, owners of Ethereum can use their currency to purchase tokens which are about to increase in price early.
Besides dApps' utility tokens, you can exchange your Ether for many other useful crypto assets. One of the most prominent Ethereum-based tokens is Tether (USDT) — a stablecoin backed by U.S. Dollar with a price always equal to $1. You can use it to trade against other crypto assets, store your crypto in it, and much more.
6 Access financial services in DeFi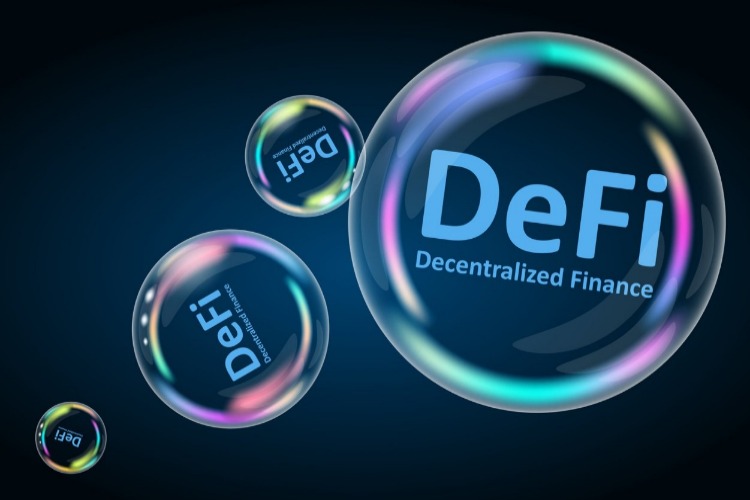 Ethereum allows accessing many cool services in decentralized finance. These include cryptocurrency borrowing and lending services, yield farming, and more. DeFi is one of the most prominent examples of how to use the Ethereum blockchain.
Cryptocurrency loans
On Ethereum-based Maker DAO, you can bring some Ether as collateral and get Dai stablecoin as a loan. For doing so, you will earn some MKR tokens that give you the right to vote in the platform's governance. On CoinRabbit, you can get USDT as a loan for Ether collateral instantly and without a credit check. Cryptocurrency loans can be a viable option when you do not have an opportunity to borrow from traditional banks.
Yield farming

As mentioned earlier, you can earn crypto by staking it. Lock some money into the project and earn your interest. This is how yield farming works — we have a detailed guide on it here. Liquidity mining on Uniswap is an example of yield farming: you provide a pool (for example, an ETH-NOW pool) with some liquidity and share a part of the commission from every exchange made in this pool. Each platform has its own selection of available cryptocurrencies, so be sure to choose those which are the most promising.
7 Accept Ethereum payments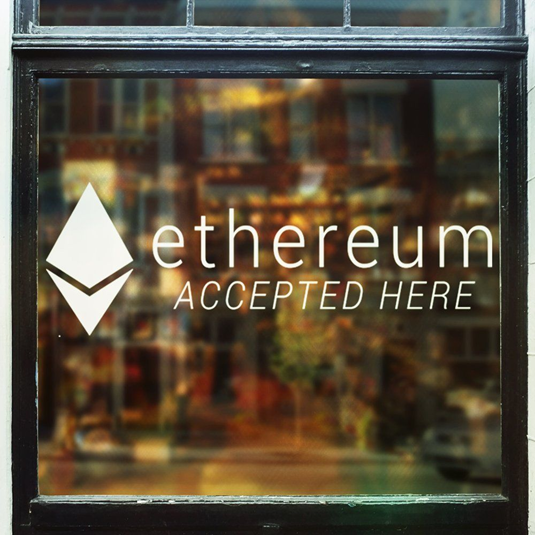 Many users find it convenient to pay online with Ethereum — it takes several clicks and a few seconds to proceed. This is why merchants who run online shops or marketplaces install widgets with the Ethereum payment method. NOWPayments offers a very easy-to-setup widget that allows collecting payments from users right into a merchant's wallet without any intermediaries. Learn more about this tool here. Widgets are also perfect for charities and bloggers who receive donations from their audiences, and now they can accept Ethereum donations. Ecommerce stores hosted on platforms such as WordPress, PrestaShop, Shopify, and many others can accept Ethereum payments using special plugins. NOWPayments also offers crypto invoices, a simple but reliable way to accept payments in Ethereum and other cryptocurrencies. Enterprises that need their own custom solutions can utilize an API developed by NOWPayments to adjust their process of accepting Ethereum as payment.
The onset of the Ethereum 2.0 era will make the network one of the most efficient payment infrastructures in the world. This will benefit companies that will decide to switch their operations to the blockchain. NOWPayments provides an Ethereum mass payments feature for companies that need to make many crypto transactions on a daily basis.
NOWPayments is a non-custodial service that ensures that the funds of its clients go directly into their wallets.
A universal cryptocurrency
Ethereum has got to be a coin with the biggest number of use cases in the crypto space. It's possible to pay in Ethereum, accept Ethereum as payment, buy using Ethereum, and much more. We hope you've found something for your soul in this short guide and now see what Ethereum can be used for in your case. And if you liked it, take a look at the same one for Bitcoin we've prepared for you!