Every business strives to provide its customers with the best service, and offering diverse payment options is a part of this. The adoption curve is picking up at such a fast pace that an e-commerce platform that doesn't accept cryptocurrency today could be perceived as outdated to many, and due to the vast amount of choice, having 1-2 payment options such as Bitcoin, Ethereum, Litecoin is simply not enough.
Today, there are alternative payment methods that outperform the major cryptocurrencies by speed, cost-efficiency, and usability. This has resulted in many users shifting towards the new and improved payment options, businesses are now starting to adapt to this.
Nano is one of the new-generation cryptocurrencies that is fast, cost-efficient, and eco-friendly. Instead of all users sharing the same blockchain, every user of the Nano network has their own blockchain, in which transactions are validated by a chosen representative- at no additional cost. Only two transactions (send and receive) are needed for confirmation, and they are verified only by a small part of the network — unlike in Bitcoin where each transaction is verified by the whole gigantic computing power.
By reducing a major part of Proof of Work coins' energy consumption, Nano achieves unprecedented speed and scalability. An average Nano transaction is performed in less than a second, and the net throughput of the Nano network is 1000 transactions per second (compared to 7 in Bitcoin). Also, Nano has found alternative non-financial ways to incentivize validators, which allows making Nano transactions fee-free.
The user-friendliness of Nano attracts many users and business owners. Hence, the rising numbers of digital entrepreneurs that are now looking for ways to start accepting it for payment. Now, Let's take a look at 5 platforms that decided to do so.
Businesses that now accept Nanocurrency
Travala.com — blockchain-based booking experience
Travala.com leverages blockchain technology to allow for booking cheaper hotels, homes, flights, tours, and activities. They offer over 3,000,000 travel products worldwide at prices 40% lower than the other travel platforms.
Travala.com uses blockchain to connect hotels and airlines with the customers directly, free of any intermediaries. This allows offering competitive prices that are not increased by the middlemen's commissions. Moreover, Travala.com guarantees the best price: if you find a cheaper offer elsewhere, the service guarantees a refund to cover the difference.
Blockchain technology allows Travala.com to enhance transparency and security. The reviews that customers leave are verifiable and trustworthy since there is proof of payment and validated a public ledger. The booking confirmation and payments are instant and secure.
Travala.com utilizes NOWPayments' API integration to provide its customers with dozens of crypto payment options including Nano cryptocurrency. Travala's users can enjoy fast payments for trustworthy and secure booking.
Read more about Travala.com, AVA and how to accept AVA here.
Cryptocurrency Posters — Creative Crypto Merch, Global
Crypto Posters offers merch for Nano, as well as for Bitcoin, Ethereum, Verge, and many other cryptos' fans, including even Ravencoin and Dogecoin:
Look at these!
NOWPayments enjoys the partnership with Cryptocurrency Posters and gives a 10% discount for all payments made in Nano.
ReuterNatur — Herbal Wellness, Brazil
For this Brazilian wellness shop team, Nano was the way to enter the crypto industry. ReuterNatur has been around long before any crypto project emerged: since 2008, they delight customers with natural food additives, vitamins, diet food, healing herbs and teas.
ReuterNatur is a WooCommerce-based e-shop: they have set a NOWPayments plugin for WooCommerce and enjoy their Nano payment gateway. Customers are happy with a simple interface, and the business team enjoys the gateway that puts every Nano payment right into their crypto wallet without any intermediation.
Find the whole list of NOWPayments e-commerce plugins.
Andre Reuter himself provides an insight on how he got into crypto and Nano in the first place:
My story with Nano started at the end of 2017. I have watched one YouTube video about it and started to see how it would revolutionize the space of crypto transactions. At that moment, the price was already booming, so I got all in on Nano, and it rose to 33 dollars. Then I held it for some time and sold the majority when the market went bearish, but I always have some in my wallet to use If I need. Since those days, I've been looking for ways to implement Nano during my day to day life, and also use it for my business. It was a no brainer for me to start accepting Nano as payment as it is super easy to do so. NOWPayments today is the most simple way to accept Nano and other cryptos, and their support is awesome. Now that the Nano community is increasing in number, and everyday a new application on the ecosystem is launched, the adoption and use of Nano will increase dramatically in the near future.
JKleiman – Small Claims Court Lawyer, Toronto
As mentioned on the JKleiman site, "Jonathan is a Toronto Business Lawyer and Small Claims Court Lawyer who vigorously advocates for his clients from his offices in downtown and midtown Toronto".
Jonathan himself when talking about the benefits of Nano that have drawn him to accepting it as payment, said:
"The built-in scarcity makes it already better than all government currencies".
Nerch.co

Nerch.co uses NOWPayments to accept Nano. It sells Nano-themed merch, for example, pillows, jackets and bags. The store keeps the Nano and does not convert to fiat.
PlayNANO.Online
This project, PlayNANO.Online allows you to earn (watching videos and using faucets), bet (and get instant payouts) and play with Nano, while learning about Nano currency.
Coinsbee
Coinsbee allows people to buy gift cards from over 500 brands with Nano, also Bitcoin and other altcoins including Ethereum, Litecoin, Bitcoin Cash, and the DAI stable coin. It also offers mobile phone top-ups with accessibility in over 148 jurisdictions via 440 service providers.
Gratenorthspecial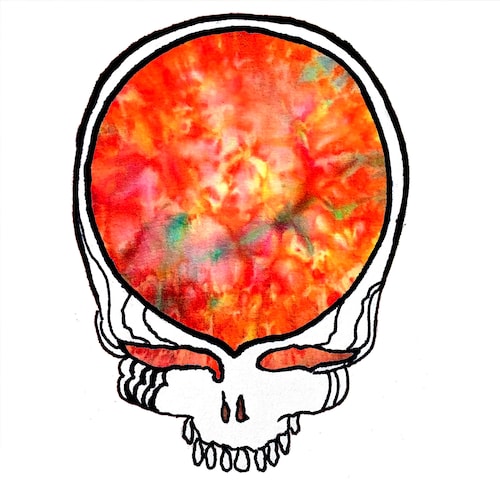 Founded in 2020, GrateNorthSpecial sells Ice dyes, stickers, prints and offers a 20% discount for purchases with Nano. It also says on the site that 30% of all proceeds are donated to select charities – a perfect use case for the feeless Nano.
Conclusion
These businesses are not the only e-stores accepting Nano, but the ones NOWPayments is proud to showcase. Join in — set a NOWPayments payment tools: plugins or API – and enjoy fees starting at 0.5% and decreasing the bigger turnover gets, an installation process that doesn't require tech skills and takes minutes, and a personal account manager who will back you up 24/7 whatever happens.
Dozens of other merchants who accept Nano as payment are listed here. However, accepting Nano as payment is not the only way to benefit from using this amazing cryptocurrency: if you run a blog or a non-profit project, you can get fast & convenient donations which is even easier to set up than crypto payments. In our next article, we will give you the reasons to collect donations in Nano and will tell you how.
Check out more businesses at usenano.