Innovative solutions for accepting crypto payments on a recurring basis are on the rise, and it has the potential to transform various industries. One such example is the SHIB token, part of the Shiba Inu ecosystem, which has become increasingly popular among businesses looking to leverage the benefits of crypto payments. In this article, we will explore how NOWPayments' SHIB recurring payments API is changing the business landscape, and why accepting SHIB payments can be a game-changer for businesses.
Introduction to SHIB and the Shiba Inu Ecosystem
What is SHIB?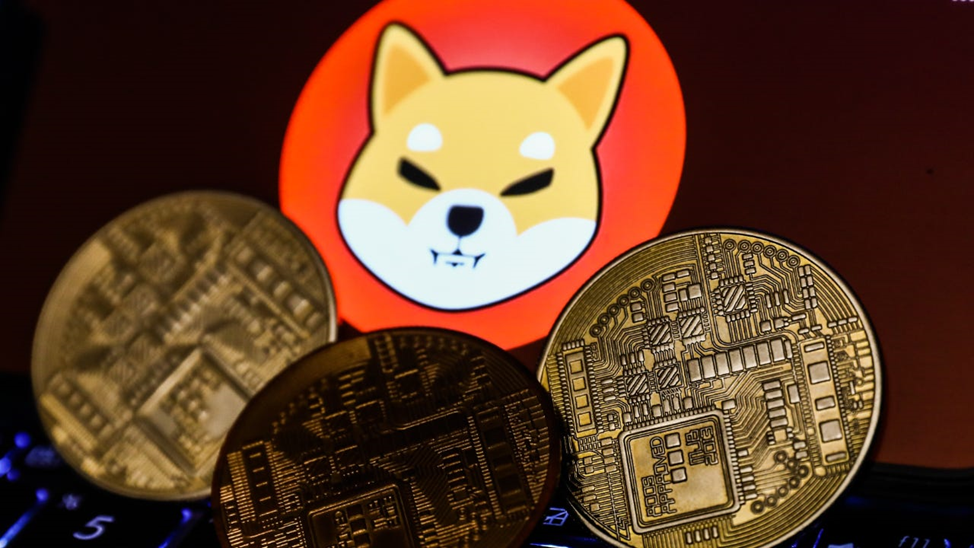 Shiba Inu is a decentralized cryptocurrency inspired by the popular internet meme of the Shiba Inu dog breed. Launched in 2020, SHIB was initially conceived as an alternative to Dogecoin, another meme-based cryptocurrency. However, the Shiba Inu ecosystem has evolved significantly since its inception, offering a plethora of decentralized finance (DeFi) products and services, including the SHIB token, decentralized exchange (DEX) ShibaSwap, and the upcoming Shibarium Layer-2 solution.
The Shiba Inu Ecosystem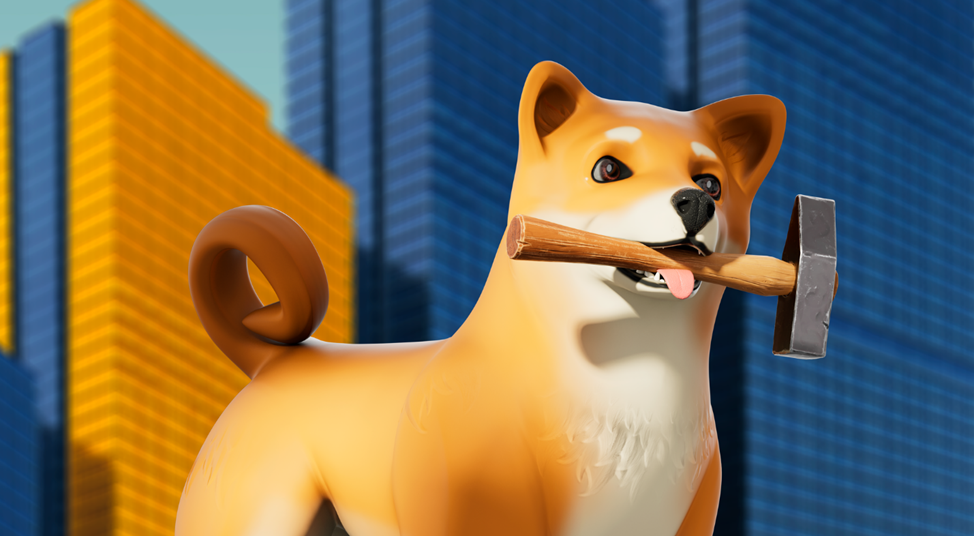 The Shiba Inu ecosystem comprises a range of interconnected digital assets and solutions built on the Ethereum blockchain. Its tokens include $SHIB, $LEASH, and $BONE, along with native SHIBOSHIs NFTs. SHIB has gained immense popularity among millions of holders worldwide, thanks in part to its passionate community, the #ShibArmy. The ecosystem also includes ambitious projects like the SHIB The Metaverse and the Shibarium Layer-2 blockchain.
The Revolutionary Shibarium Blockchain
The upcoming Shibarium blockchain is poised to revolutionize the world of SHIB recurring payments even further. As a highly anticipated Ethereum Layer 2 (L2) blockchain, Shibarium aims to provide increased scalability, security, and innovation to the Shiba Inu ecosystem.
NOWPayments is planning to integrate Shibarium and we are aiming to be the first payment gateway to do so!
The integration of Shibarium's cutting-edge technology with NOWPayments' Recurring Payments API will enable businesses to accept crypto payments with even greater efficiency and speed. This groundbreaking combination will undoubtedly transform the way businesses manage their billing processes, ushering in a new era of digital currency adoption.
Why Businesses Should Accept SHIB Payments
Incorporating SHIB payments into your business model can offer numerous advantages, including:
Expanding your customer base
By allowing customers to accept SHIB payments, businesses can attract a new segment of crypto-savvy customers who are part of the ever-growing SHIB community. This can lead to increased revenue and improved brand visibility.
Faster transactions
SHIB transactions are processed quickly, usually within minutes, making it an efficient payment method compared to traditional options such as credit cards or bank transfers.
Enhanced security
As a decentralized cryptocurrency, SHIB transactions are secured by blockchain technology, providing a more secure and transparent payment system compared to traditional methods.
NOWPayments' Recurring Payments API for SHIB
NOWPayments offers a Recurring Payments API that makes it simple for businesses to implement SHIB payments on a regular basis. This API allows businesses to create payment plans and individual recurring payments for each user, ensuring a seamless and efficient billing process.
Creating or Updating a Payment Plan
Businesses can create a recurring payment plan using the following API method:
POST Create Plan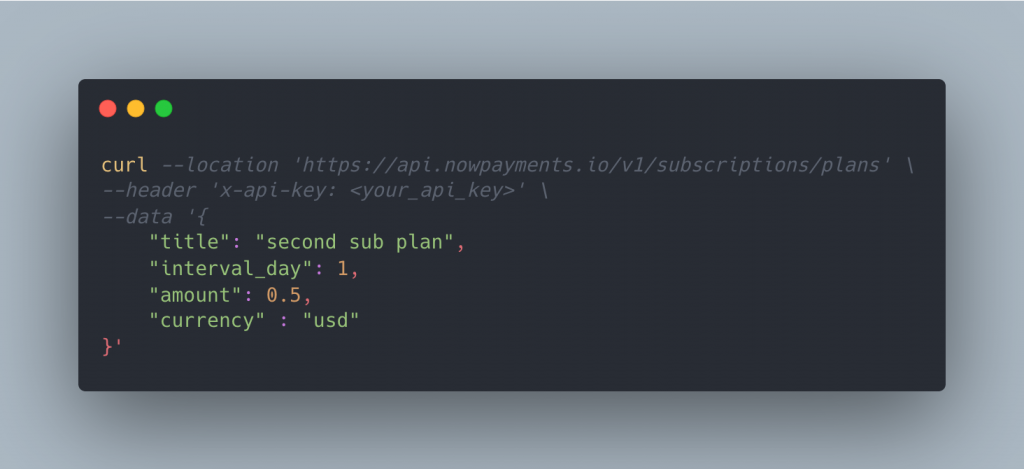 Each plan has a unique ID, which is required for generating individual payments. Businesses can also update existing plans or obtain information about their payment plans using the following methods:
PATCH Update Plan

GET Get One Plan

GET Get All Plans

Creating an Email Subscription
With a payment plan in place, businesses can create an email subscription to send payment links to their customers:
POST Create Email Subscription

A day before the paid period ends, customers receive a new email with a new payment link. Businesses can also view the entire list of recurring payments filtered by payment status and/or payment plan ID, and obtain information about a specific recurring payment using the following methods:
GET Get Many Recurring Payments

GET Get One Recurring Payment

To delete a recurring payment, businesses can use the following method:
DELETE Delete Recurring Payment

Industries Benefiting from SHIB Recurring Payments
The ability to accept SHIB payments on a recurring basis can benefit a wide range of industries, some of which include:
Gaming and Metaverses
The SHIB token's secure and low-cost transactions make it an ideal payment method for gaming platforms and metaverse projects. Gamers can use SHIB for in-game purchases, while developers can receive payments seamlessly and efficiently.
Marketplaces
Online marketplaces can accept SHIB payments to enable faster transactions, lower fees, and provide a more secure payment method for their customers.
SaaS Providers
Software-as-a-Service (SaaS) providers can leverage SHIB recurring payments to streamline their billing processes and offer their customers a secure and cost-effective payment method.
Subscription-Based Models
Businesses with subscription-based models, such as streaming services, news websites, or content creators, can integrate SHIB recurring payments to offer their customers an alternative payment method that is both secure and efficient.
Social Networks and Banks
Social networks could allow their users to deposit SHIB and pay for subscriptions, while banks could use the NOWPayments' solution to integrate cryptocurrencies into their systems.
How to Get Started with NOWPayments' SHIB Recurring Payments API
To begin accepting SHIB payments using NOWPayments' API, businesses can follow these steps:
Create a NOWPayments Account
Create a NOWPayments account to access the platform's features and tools.
Provide Your SHIB Payout Address
Input your SHIB token payout address to ensure that all payments processed through NOWPayments are directed to your wallet.
Configure Your Recurring Payment Plan
Configure your recurring payment plan using the Recurring Payments API, ensuring that payment intervals and amounts align with your business model.
Set Up Email Subscriptions
Create an email subscription to send payment links to your customers, allowing them to pay for their subscriptions using SHIB tokens.
Partnering with Prominent Brands for SHIB Adoption
Hubspot and Wordstream
As a result of its growing popularity, SHIB has attracted the attention of prominent brands such as Hubspot and Wordstream. These partnerships contribute to the widespread adoption of SHIB as a payment method and highlight the potential of cryptocurrencies to revolutionize the way businesses operate.
The International Women of Blockchain and NOWPayments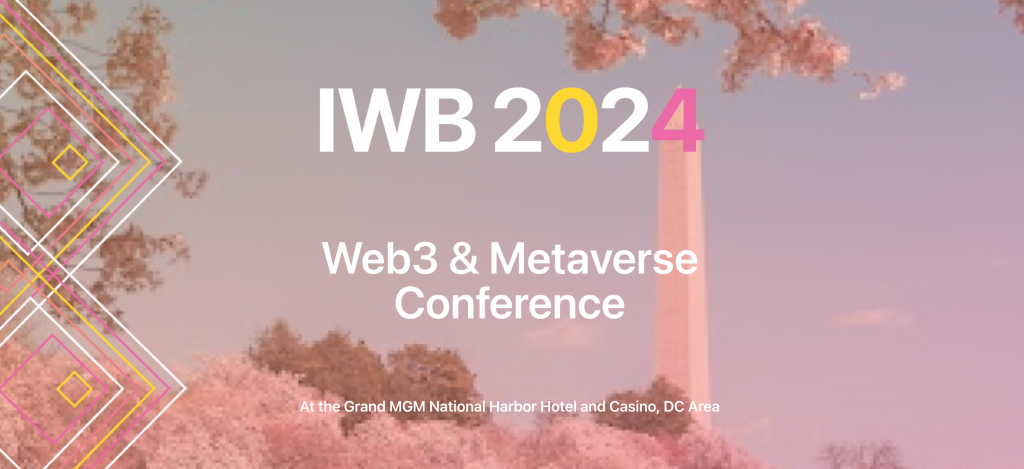 In a recent partnership, the SHIB The Metaverse project has joined forces with The International Women of Blockchain (IWB) and NOWPayments to empower women worldwide in the fields of crypto, blockchain, and Web3. This partnership aims to ensure that Web3 is welcoming to all genders and nationalities, fostering a more diverse and inclusive decentralized community.
Conclusion
Accepting SHIB payments can be a game-changer for businesses looking to harness the power of cryptocurrencies. NOWPayments' SHIB recurring payments API offers an easy and efficient way for businesses to accept SHIB payments on a regular basis, transforming the way they operate and opening up new opportunities for growth.
By leveraging the benefits of SHIB and NOWPayments' API, businesses can enjoy faster transactions, lower fees, enhanced security, and a global reach. In an ever-evolving business landscape, embracing SHIB and other cryptocurrencies can help businesses stay ahead of the competition and provide their customers with a secure, efficient, and innovative payment solution.
Continue Reading about SHIB Payments
If you're interested in learning more about SHIB payments and how they can benefit your business, check out these resources: