NOWPayments is thrilled to have added Keanu token as a payment option for all the merchants out there who want to benefit from accepting crypto payments.
What is Keanu Inu?
Keanu Inu is a new cryptocurrency launched in 2021 on the Ethereum blockchain. Keanu Inu is a community-focused project that lets its investors influence the development of the token. Every token transaction comes with a 2% fee which then is distributed among all Keanu-holders. Anyone can accept Keanu as payment or donations to enjoy fast and secure transfers of cryptocurrency.
Charity is the core principle of the Keanu eco-system. "From the matrEX swap to our NFT marketplace, charity is the reason we exist", it says on the Keanu Inu website.
What does NOWPayments bring to the Keanu Token ecosystem?
You can accept Keanu Token via the NOWPayments API, or plugins, such as WooCommerce, WHMCS, PrestaShop, Zen Cart, OpenCart, Magento 2 and others.
You can send mass payments with Keanu Inu and use it as a payroll option
You can accept donations in Keanu Inu, be that donations on Twitch, your website or any social media.
Why accept Keanu?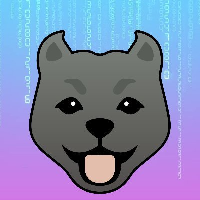 Keanu payments provide many advantages, especially when compared to fiat transactions with high banking fees and third-party control. Also, companies that accept Keanu payments can target a whole new group of customers.
Keanu payments benefits include:
No chargebacks
Fast transactions
Security of the Ethereum network
Safety, as KEANU has been audited by a third-party firm.
Friendly community
Keanu Inu History
Keanu Inu was created as a memecoin, entering the list of the "Inu"-inspired currencies. Also, Keanu Reeves, a world-renowned star, is often references in terms of this project. However, Keanu Inu went beyond being only a meme token, launching charity initiatives.
Use Keanu on a daily basis
NOW, you can use Keanu Inu every day and explore various use cases for it
Get to use your Keanu Inu in various stores or donate to favourite bloggers
Accept Keanu token yourself
Join the movement and help us bring mass adoption closer by sharing the info about Keanu use cases