Welcome to the comprehensive guide on how to accept PLS payments for your eCommerce business. In this article, we will explore the potential of accepting cryptocurrency payments, with a specific focus on PulseChain (PLS) and its ecosystem. We will also discuss the benefits of integrating PLS payments into your online store and how NOWPayments can help facilitate this process.
Table of Contents:
Introduction to PulseChain and PLS

PulseChain is an innovative blockchain platform that aims to provide a scalable, efficient, and eco-friendly infrastructure for decentralized applications (dApps). It is a full-state hard fork of Ethereum, designed to address the computational strain and high transaction fees associated with the Ethereum network. PulseChain employs a delegated proof of stake (DPoS) consensus mechanism, resulting in shorter block times and no mining or inflation.
The native token of PulseChain is PLS, which serves various functions within the network. It can be used for transaction fees, staking rewards, and governance decisions. With the recent launch of the PulseChain mainnet, the PLS ecosystem is gaining traction, attracting attention from businesses and users looking for cost-effective and sustainable payment solutions.
Exploring PulseChain and its Ecosystem

PulseChain offers a range of features and benefits that make it an attractive choice for eCommerce businesses. Let's delve deeper into the PulseChain ecosystem and explore how it can benefit your online store.
Scalability and Efficiency
One of the key advantages of PulseChain is its ability to provide a scalable and efficient blockchain platform. With shorter block times and no mining or inflation, PulseChain offers faster transaction speeds and a more sustainable infrastructure for dApps. This scalability and efficiency can translate into improved user experiences and reduced costs for eCommerce businesses.
Eco-Friendly Blockchain Solution
PulseChain aims to address the environmental concerns associated with traditional blockchain networks, such as Ethereum. By eliminating mining and implementing a fee-burning mechanism, PulseChain significantly reduces its carbon footprint. This eco-friendly approach aligns with the growing demand for sustainable business practices and can enhance your brand's reputation among environmentally conscious consumers.
Seamless Integration with Existing Infrastructure

Integrating PulseChain into your eCommerce store is made easy with the support of NOWPayments. NOWPayments offers a seamless solution to integrate PLS payments and leverage the power of the PulseChain and PLS ecosystem. Whether you are using popular eCommerce platforms like Shopify or building a custom solution, NOWPayments provides plugins and APIs that simplify the integration process.
Diverse Range of DeFi Applications
PulseChain offers a vibrant ecosystem of decentralized finance (DeFi) applications that can enhance your eCommerce business operations. For example, the innovative PixelPark NFT marketplace on PulseChain allows you to explore new revenue streams by selling unique digital assets. By accepting PLS payments, you can tap into the growing NFT market and attract customers interested in purchasing digital collectibles.
Community and Development Support
PulseChain has a dedicated community of developers and enthusiasts who actively contribute to its growth and development. This vibrant community provides support, resources, and collaboration opportunities for eCommerce businesses looking to integrate PLS payments. By joining the PulseChain community, you can access valuable insights, networking opportunities, and stay updated on the latest developments in the ecosystem.
The Role of PLS in the PulseChain Network

PLS is the native token of the PulseChain network and plays a crucial role in its ecosystem. Let's explore the various use cases and functions of PLS within PulseChain.
Transaction Fees
PLS can be used to pay for transaction fees within the PulseChain network. When users make transactions or interact with dApps on PulseChain, a small amount of PLS is required to cover the fees. By accepting PLS payments, you enable your customers to pay for their purchases using this native token, facilitating seamless transactions within the ecosystem.
Staking Rewards
Staking is a popular mechanism in blockchain networks that allows users to lock their tokens and participate in the network's consensus mechanism. In return for staking their PLS tokens, users can earn staking rewards. This incentivizes token holders to actively participate in securing the network and maintaining its integrity. By accepting PLS payments, you contribute to the overall stability and security of the PulseChain network.
Governance Decisions
As a holder of PLS tokens, you have the opportunity to participate in governance decisions within the PulseChain ecosystem. This means that you can have a say in the future development and direction of the network. By accepting PLS payments, you become an active participant in the PulseChain community and contribute to shaping the ecosystem's growth and success.
Liquidity and Trading
PLS tokens can be traded on various cryptocurrency exchanges, providing liquidity and market accessibility. By accepting PLS payments, you contribute to the overall liquidity of the token and enable your customers to easily acquire and trade PLS on these exchanges. This can attract traders and investors who are looking to diversify their portfolios and participate in the growth of the PulseChain ecosystem.
eCommerce Use Cases for Accepting PLS Payments

Accepting PLS payments can benefit a wide range of eCommerce businesses. Let's explore some of the key use cases where integrating PLS payments can enhance your online store's operations.
Global Ecommerce Stores
If you operate a global eCommerce store, accepting PLS payments can open up new markets and attract customers from around the world. As PLS is a decentralized cryptocurrency, it is not tied to any specific country or region. This makes it an ideal payment option for international customers who prefer using cryptocurrencies for their online purchases.
Niche Ecommerce Businesses

If you run a niche eCommerce business catering to a specific audience, accepting PLS payments can help you differentiate yourself from competitors. By offering PLS as a payment option, you can attract tech-savvy customers who actively seek out businesses that embrace emerging technologies. This can position your eCommerce store as a forward-thinking and innovative brand within your niche.
Digital Goods and Services
If your eCommerce store primarily deals with digital goods or services, accepting PLS payments can streamline the checkout process for your customers. As PLS is a digital cryptocurrency, transactions can be completed quickly and securely. This can provide a seamless purchasing experience for customers looking to acquire digital products, such as software, ebooks, online courses, or digital downloads.
NFT Marketplaces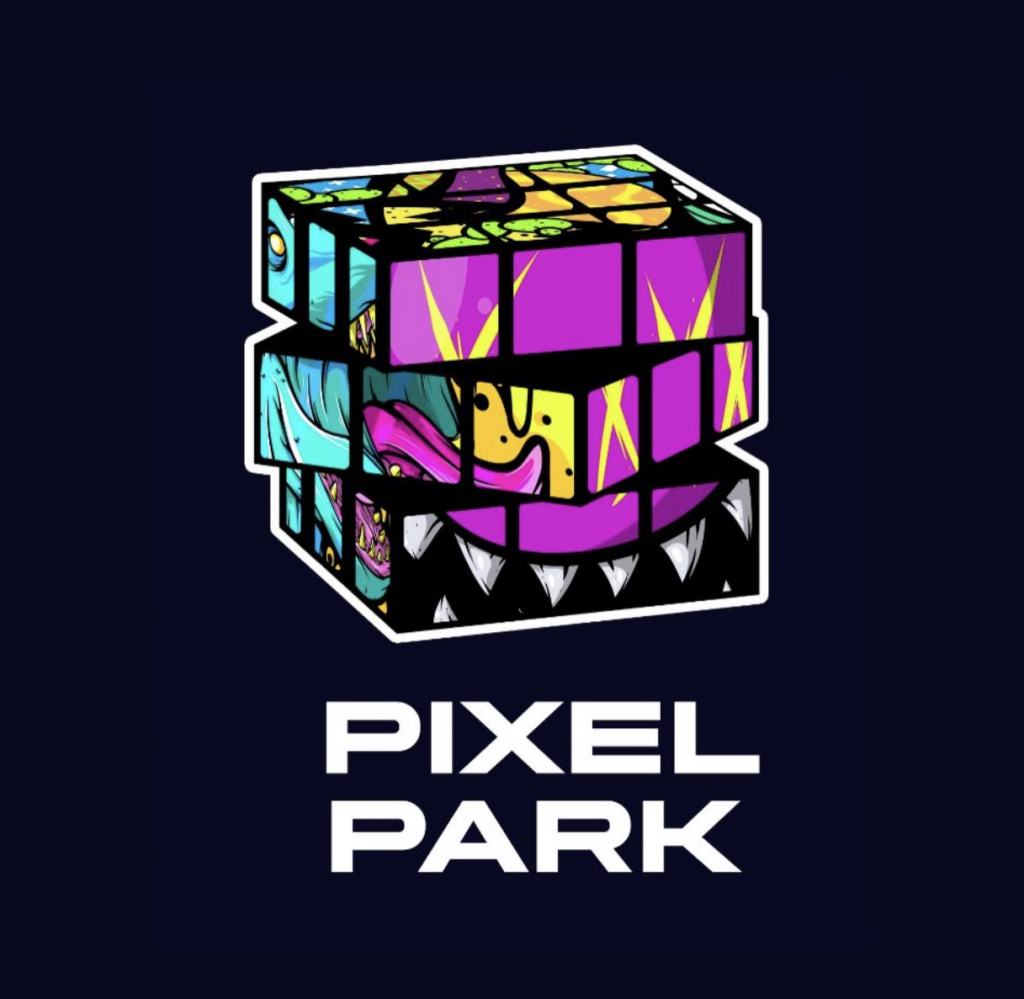 The rise of non-fungible tokens (NFTs) has created new opportunities for eCommerce businesses. By accepting PLS payments, you can tap into the growing NFT market and attract customers interested in purchasing digital collectibles, artwork, or other unique digital assets. Integrating PLS payments into your NFT marketplace can provide a seamless and secure payment experience for both buyers and sellers. The popularity of non-fungible tokens (NFTs) has skyrocketed in recent years, and PulseChain is no exception. PulseChain's ecosystem includes the upcoming NFT marketplace, Pixelpark.
By accepting PLS payments, NFT marketplaces can enable seamless transactions for buyers and sellers, fostering a vibrant and thriving marketplace for digital art and collectibles. The transparency and immutability of blockchain technology also provide an added layer of authenticity and provenance for NFTs.
Subscription-Based Businesses
If your eCommerce store operates on a subscription-based model, accepting PLS payments can offer a flexible and convenient payment option for your customers. Subscriptions can be automatically renewed using PLS tokens, simplifying the billing process and reducing the risk of payment failures. This can improve customer satisfaction and retention for your subscription-based business.
Powercity Integration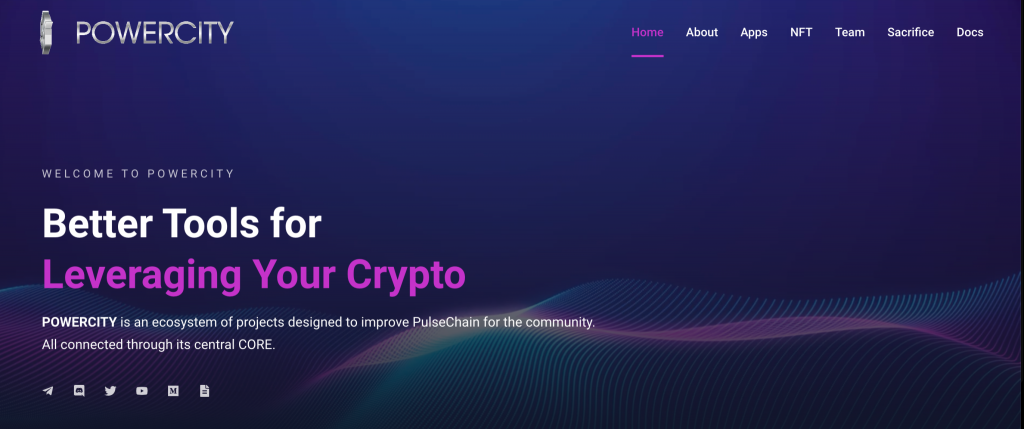 Another exciting development in the PulseChain ecosystem is the integration with Powercity, an online marketplace for electronics and gadgets. By accepting PLS payments, Powercity can offer its customers a more diverse range of payment options. This integration not only benefits customers who prefer using cryptocurrency but also exposes the PLS token to a wider audience, driving its adoption and value.
Integrating PLS Payments with NOWPayments

Integrating PLS payments into your eCommerce store is made easy with the support of NOWPayments. NOWPayments offers a range of tools and solutions to facilitate the acceptance of PLS and other cryptocurrencies. Let's explore some of the key features and benefits of integrating PLS payments with NOWPayments.
Seamless Integration
NOWPayments provides plugins and APIs that simplify the integration of PLS payments into popular eCommerce platforms, such as Shopify, WooCommerce, Magento, and more. These plugins enable you to seamlessly add PLS as a payment option on your online store, enhancing the checkout experience for your customers.
Automatic Conversion

NOWPayments offers automatic cryptocurrency conversion, allowing you to receive payments in your preferred fiat currency. This eliminates the need for manual conversion and reduces the volatility risk associated with cryptocurrency payments. You can choose to receive payments in USD, EUR, or other supported fiat currencies, providing you with greater financial stability and predictability.
Enhanced Security
NOWPayments prioritizes the security of your transactions and funds. They employ industry-standard security measures, including encryption and cold storage of funds, to ensure the safety of your PLS payments. This gives you peace of mind knowing that your customers' payment information is protected from potential security breaches.
Dedicated Support
NOWPayments offers dedicated support to assist you throughout the integration process and address any questions or concerns you may have. Their team of experts is available to provide guidance and help you optimize your PLS payment integration for maximum efficiency and customer satisfaction.
Step-by-Step Guide: How to Accept PLS Payments on Your eCommerce Store

Integrating PLS payments into your eCommerce store is a straightforward process with NOWPayments. Follow these steps to start accepting PLS payments on your online store:
Step 1: Sign up for a NOWPayments Account
Visit the NOWPayments website and sign up for an account. Provide the required information and complete the registration process.
Step 2: Configure PLS Payment Settings
Once you have signed up and logged into your NOWPayments account, navigate to the "Payment Settings" section. Locate PLS in the list of supported cryptocurrencies and enable it as a payment option for your store.
Step 3: Choose the Integration Method
NOWPayments offers various integration methods, including plugins for popular eCommerce platforms and APIs for custom integrations. Choose the integration method that suits your eCommerce store's needs best and follow the provided instructions.
Step 4: Customize Payment Options
Customize the appearance and settings of your PLS payment options to align with your eCommerce store's branding and user experience. You can choose to display the PLS logo, set the payment currency, and configure other relevant settings.
Step 5: Test and Launch
Before launching your PLS payment integration, it is essential to thoroughly test the functionality and ensure a seamless user experience. Conduct test transactions to verify that payments are processed correctly and that customers receive proper order confirmations.
Step 6: Promote Your PLS Payment Option
Once your PLS payment integration is live, promote it on your eCommerce store and marketing channels. Highlight the benefits of paying with PLS, such as lower fees, enhanced security, and faster transactions. Encourage your customers to take advantage of this innovative payment option.
Best Practices for Accepting PLS Payments

To optimize your PLS payment integration and provide the best experience for your customers, consider implementing the following best practices:
Educate Your Customers
Provide clear and concise information about PLS payments on your eCommerce store. Explain the benefits, such as lower fees and enhanced security, and address any concerns or questions they may have. Educating your customers about PLS payments will increase their confidence in using this payment option.
Display Accepted Cryptocurrencies
If you accept cryptocurrency payments, prominently display the logos or names of the accepted cryptocurrencies on your eCommerce store's checkout page. This helps customers easily identify and select their preferred payment method.
Offer Incentives

Consider offering incentives or discounts for customers who choose to pay with PLS. This can encourage more customers to embrace this payment option and promote the adoption of cryptocurrencies within your eCommerce store.
Provide Customer Support
Ensure that you have a dedicated customer support team or resources available to assist customers who may have questions or issues related to PLS payments. Promptly address any concerns and provide timely resolutions to maintain a positive customer experience.
Stay Updated on PulseChain Developments

Stay informed about the latest updates and developments within the PulseChain ecosystem. This will help you adapt your eCommerce store's strategies and take advantage of new features or opportunities as they arise.
Final Thoughts: Embracing the Future of eCommerce with PLS
As the world of eCommerce continues to evolve, accepting PLS payments can position your online store at the forefront of innovation. By leveraging the benefits of PulseChain and NOWPayments' seamless integration solutions, you can provide your customers with a secure, cost-effective, and future-proof payment option. Whether you run a global eCommerce store, operate in a niche market, or offer digital goods and services, accepting PLS payments can enhance your customer experience and drive the growth of your eCommerce business. Embrace the future of eCommerce today by accepting PLS payments and stay ahead of the curve in the ever-changing digital landscape.
Now is the time to take the next step and explore the possibilities of accepting PLS payments for your eCommerce store. Join the growing community of businesses that are embracing cryptocurrencies and revolutionizing the way we transact online. Remember, NOWPayments is here to support you throughout the integration process and provide you with the tools and resources you need to thrive in the world of crypto payments. Start accepting PLS payments today and unlock the full potential of your eCommerce business.