The world of gaming has been revolutionized by the introduction of blockchain technology, and Avalanche has emerged as a prominent platform for innovative and immersive games. With its lightning-fast smart contracts platform, Avalanche has attracted a diverse community of gamers and crypto enthusiasts from around the globe. In this article, we will explore some of the top games built on Avalanche, offering players the most exciting gameplay experiences.
The Growing Popularity of Web3 Games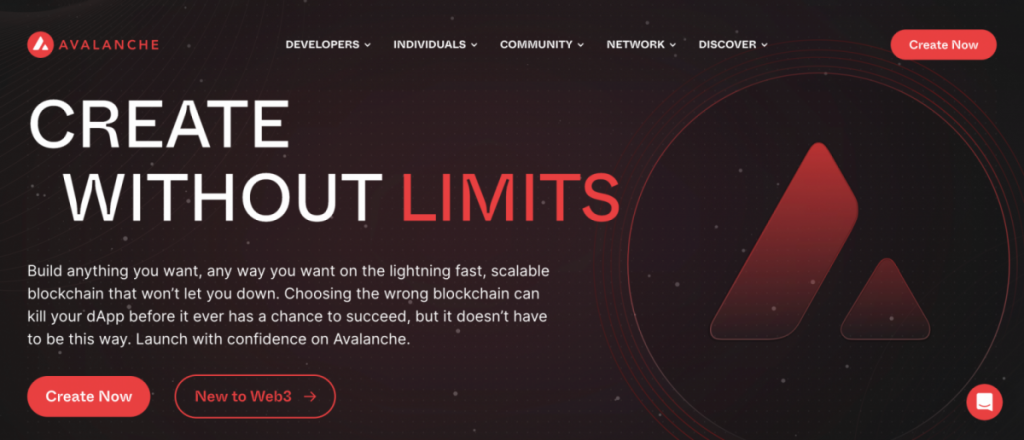 Web3 games, also known as blockchain-based games, have gained significant popularity in recent years. These games leverage the unique features of blockchain technology, such as non-fungible tokens (NFTs) and cryptocurrency rewards, to provide players with immersive and rewarding gaming experiences. Avalanche, with its high throughput and near-instant finality, has become a preferred platform for developing and playing Web3 games.
Play-to-Earn Games: A New Paradigm
One of the most exciting categories of Web3 games is play-to-earn games. In these games, players have the opportunity to earn rewards that have real-world value. These rewards can take the form of AVAX, NFTs, or other digital assets. Players can trade, sell, or even convert these rewards into fiat currency. Play-to-earn games encourage enjoyable gameplay and community-building activities, moving away from a purely mercenary approach to gaming.
Idle Games: Clicking Towards Success
Another popular genre of Web3 games on Avalanche is idle games, also known as clicker games or incremental games. These games involve simple, repetitive actions, such as clicking a mouse button, which gradually lead to upgrades and performance-based rewards. Some games incorporate elements of both play-to-earn and idle games, offering players multiple avenues to earn and progress.
The Avalanche Gaming Ecosystem
The Avalanche platform hosts a vibrant gaming ecosystem, featuring a diverse range of games across various genres. Let's explore some of the top games currently available on Avalanche:
Shrapnel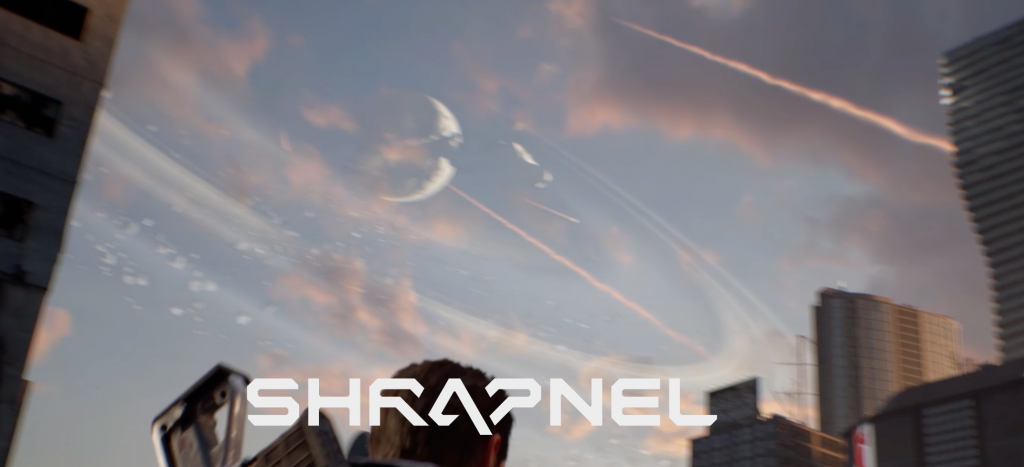 Shrapnel is a promising first-person shooter game built on Avalanche, featuring extraction-based gameplay inspired by popular titles such as Escape from Tarkov, Valorant, and Apex Legends. The game offers players the unique ability to create custom object skins, which can be minted into NFTs and listed for sale on the marketplace, providing opportunities for monetization. Additionally, Shrapnel empowers players to design their own maps, utilizing base assets and prefabricated assets provided by the game. The game's development progress is promising, and rumors are that an alpha launch is anticipated in the fourth quarter of this year.
Off the Grid (OTG)

Off The Grid is a collaborative creation between Gunzilla Games and filmmaker Neill Blomkamp. It presents a dystopian Battle Royale experience that seeks to redefine the genre with a strong focus on narrative progression. This innovative game combines PvP skirmishes and PvE storyline missions within a shared real-time map where players interact. Off The Grid is scheduled for launch this year, accompanied by a cinematic seven-episode miniseries directed by Neill Blomkamp, inspired by the game's immersive world.
Providence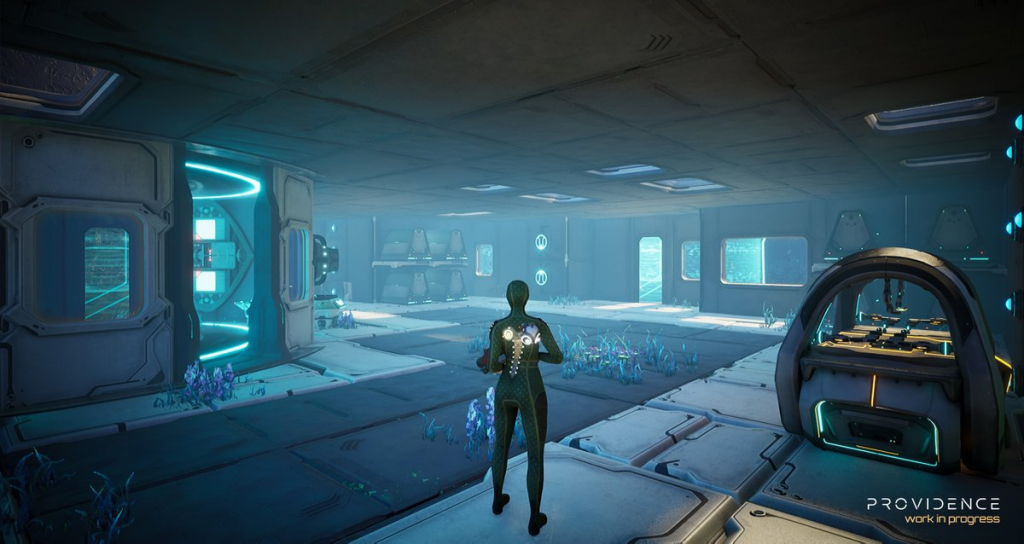 Providence is an upcoming free-to-play Web3 game developed by Dynasty Studios. It combines survival, exploration, base building, and strategic planning within a post-apocalyptic universe. Powered by Unreal Engine 5, Providence aims to provide players with an immersive and visually stunning gameplay experience. Players take on the role of Trailblazers, exploring shattered alien worlds, gathering resources, and crafting new items to survive and thrive in a hostile environment.
Raini: The Lords of Light
Raini: The Lords of Light is an innovative trading card game developed by Raini Studios. Set in the Rainiverse, players assume the role of deck builders and engage in strategic battles using magical spells and minions. With skillful gameplay and blockchain tech, RTLOL offers a unique gaming experience in the trading card game landscape. Essentially, RTLOL revolves around deck building and competitive battles.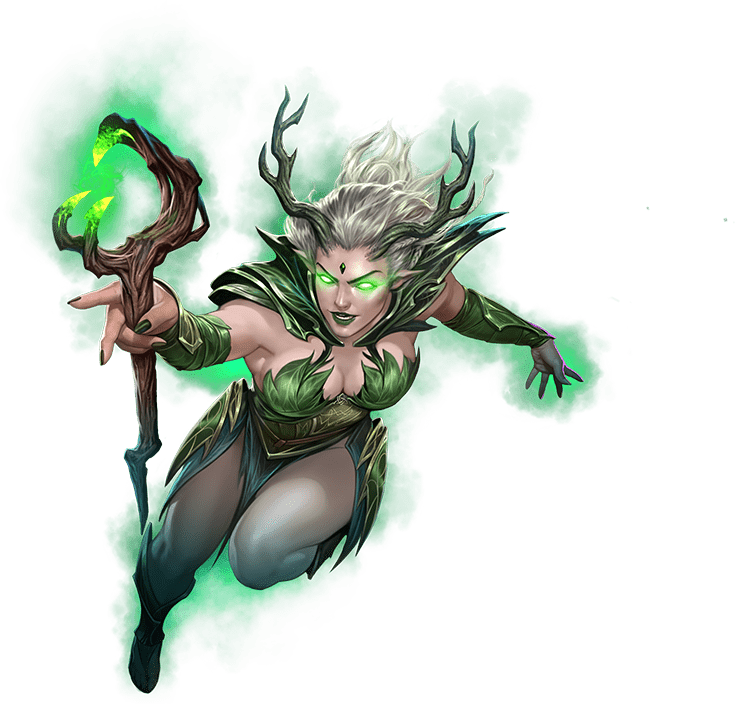 Players construct powerful decks consisting of creatures, spells, and resources. Each card in the game is an NFT that players can earn through staking $RAINI.
The Legends of Aurum Draconis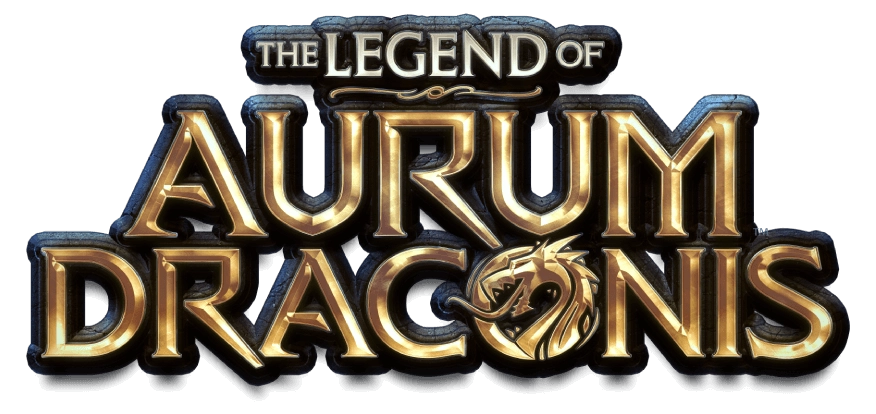 The Legends of Aurum Draconis is a full-fledged RPG experience with an exciting story-driven questline, built on the Avalanche blockchain. It provides a well-balanced and sustainable in-game economy system that allows players to earn rewards through their in-game actions.
With the use of blockchain technology, Aurum Draconis ensures that players truly own their characters and equipment, making it a unique and exciting crypto game.
Accepting AVAX Payments with NOWPayments' Custody API
As the popularity of Web3 games on Avalanche continues to soar, it is essential for game developers and businesses to provide seamless payment solutions that support AVAX transactions. NOWPayments, a leading crypto payment gateway, offers the Custody API, enabling businesses to accept AVAX payments with ease.
Streamlined Payment Integration

NOWPayments' Custody API provides developers with a straightforward and efficient way to integrate AVAX payment functionality into their games and platforms. With a few lines of code, developers can enable their users to make secure and instant AVAX transactions, enhancing the overall gaming experience.
Enhanced Security and Reliability
By leveraging NOWPayments' Custody API, game developers and businesses can ensure the highest level of security for AVAX transactions. NOWPayments employs advanced encryption and custody solutions to safeguard user funds, providing peace of mind to both players and merchants.
Expanding Revenue Streams
Accepting AVAX payments opens up new revenue streams for game developers and businesses. By integrating NOWPayments' Custody API, developers can monetize their games by offering in-game purchases, subscriptions, or special items that can be bought using AVAX. This not only enhances player engagement but also drives the adoption of AVAX as a digital currency.
Conclusion
Avalanche has become a thriving platform for gaming, offering a diverse range of innovative and immersive games. From first-person shooters to tranquil multiplayer experiences, the games built on Avalanche provide players with exciting gameplay opportunities. With the continuous development and expansion of the Avalanche ecosystem, the future of gaming on this platform looks incredibly promising. So, gear up and get ready to embark on a thrilling gaming journey on Avalanche.