At the first glance, you can't find many similarities between cryptocurrencies and Airbnb. But if you look closely, you can see that both of them changed the industries they belong to. While Airbnb opened up a new way of finding accommodation across the world, cryptocurrencies revolutionized the way we think about currency and payments.
Well, today, you don't have to look so closely to find a connection between Airbnb and cryptocurrencies. It is because, unlike what some may tell you, there are some ways in which you can pay for your Airbnb space booking using Bitcoin and some other popular cryptocurrency tokens. Besides, some significant upgrades are coming through official channels as well.
In this article, we have covered everything you should know about Airbnb and cryptocurrency. We will be discussing payment options, workarounds, and the future of this duo. To make things easier for you, we will answer the common questions you may have.
Does Airbnb Support Cryptocurrency Payments?
At the time of writing this article, Airbnb has not announced support for cryptocurrency payments. Whereas the company accepts payments in terms of credit card, debit card, bank transfer, and even gift cards, Bitcoin and other cryptocurrency tokens are not accepted. However, this may change in the future.
Several reports have claimed that Airbnb has plans to bring support for cryptocurrency payments very soon. This information is based on the Initial Public Offering prospectus that Airbnb had submitted to the US SEC a couple of months back. In the document, Airbnb mentions that adapting to technologies like tokenization, cryptocurrencies, and new authentication options will be crucial in the future. However, the vacation rental marketplace also notes the potential risks of doing so.
Since this is an IPO prospectus, we still don't know many things. For instance, it's unclear when Airbnb would start accepting cryptocurrency payments natively. We also don't know which platform would support cryptocurrency tokens. Nevertheless, we know that Airbnb cannot hold back for long. So, within 2021 or by 2022, you should see Bitcoin and cryptocurrency payments on Airbnb.
So, in the strict official terms, you can't use crypto on Airbnb YET.
Can I Pay for Airbnb Bookings Using Cryptocurrency?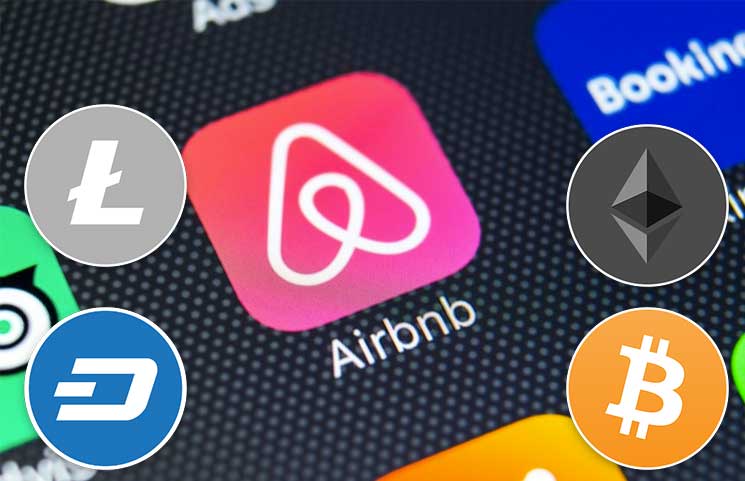 Officially, no. But there are some ways to use your cryptocurrency investments to book your next best Airbnb stay with ease. We will tell you how.
As we said, Gift Cards are one of the most popular Airbnb payment options. Although not as popular as credit cards or PayPal, Airbnb gift cards are used by thousands of users across the United States. People see them as a convenient way to gift someone a few days' vacation via the great rental spaces on Airbnb.
As it happens, many services allow you to buy Airbnb gift cards using cryptocurrency. It means you can spend your Bitcoin, Litecoin, or Ethereum investments to get an Airbnb gift card worth a couple of hundred dollars. Then, you can go ahead and book that wonderful adobe on Airbnb. Sounds cool, right?
Of course, this method isn't hassle-free. You have to get past a few restrictions to get Airbnb gift cards using cryptocurrency.
How Can I Pay for Airbnb Using Cryptocurrency?
You should use a gift-card buying service to make this possible. You can't pick a random site. Doing so may cause privacy issues and money loss. So, to help you get through the bulk, we have listed the top places where you can buy Airbnb gift cards using cryptocurrency.
#1 Bitrefill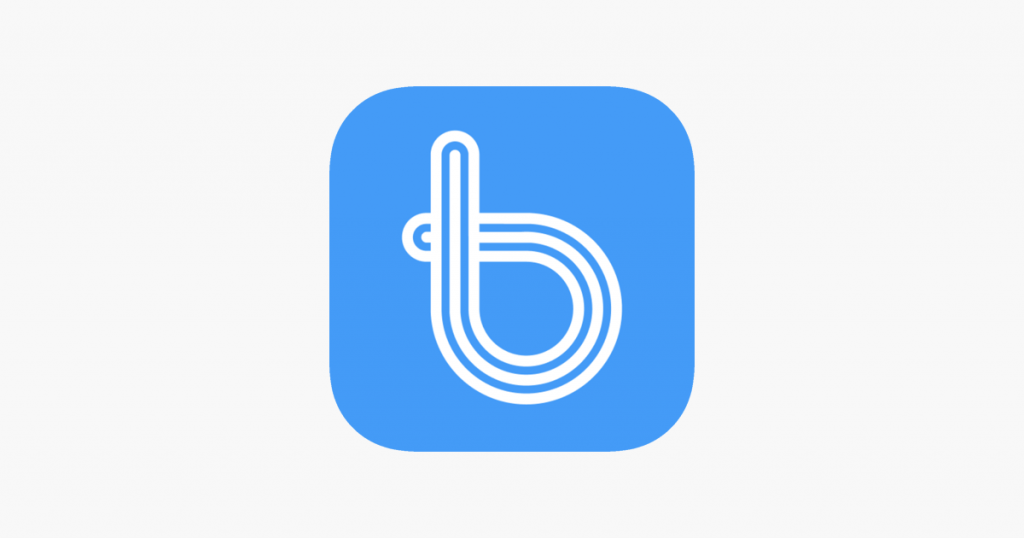 Bitrefill is a website that makes a living on crypto possible to a great extent. This website allows you to buy gift cards for an immense variety of products and services under the sun. Airbnb is one of them, and Bitrefill can get you dedicated support as well. While this may not be the most convenient option, you can trust Bitrefill regarding transaction security and privacy.
Bitrefill lets you purchase Airbnb gift cards using Bitcoin, Ethereum, Dash, Dogecoin, and Litecoin. The number isn't so high, but it covers the most popular cryptocurrency tokens people invest in. Bitrefill lets you purchase gift cards worth $25, $50, and $100 and pay using any of the crypto coins. Depending on the currency that you have selected, Bitrefill tells you how much to pay as well.
On the bright side, you can purchase multiple gift cards at once. There is also an option to buy the card as a gift. In either case, you will have the Airbnb gift card delivered to your email in a few minutes. The issue? You can redeem the gift card only if you are a US resident.
#2 Fold App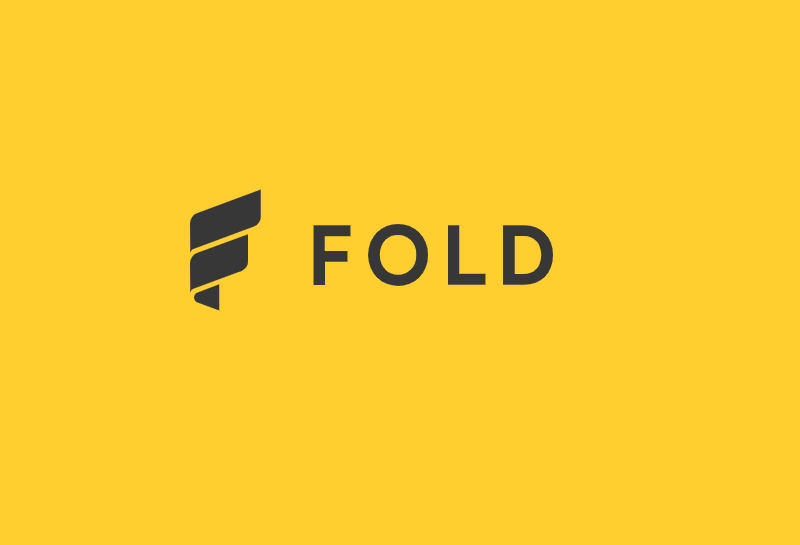 Fold is an innovative application that gives you Bitcoin rewards for shopping online. However, the app also lets you pay for your next Airbnb trip using the cryptocurrency you have gained. Instead of relying on the traditional payment networks, you can just use Fold. The app uses something called Lightning Network, which makes payments super-secure and ultra-fast.
So that you know, the Fold app supports payments on services other than Airbnb too. For instance, you can pay at Amazon, Uber, Burger King, and Starbucks. The better part here is that you don't have to mess around with lengthy gift card numbers. You can manage everything digitally via the iOS or Android app. So, if you're looking for a more convenient way to pay for Airbnb via Bitcoin, you should check out Fold.
The company behind Fold has also introduced a physical card that lets you use cryptocurrency resources at ease. You can use the Fold card to pay at any place that accepts VISA/MasterCard. It includes Airbnb, so check out this option if you want a more tangible way to rent Airbnb with crypto.
The Problems with Airbnb Gift Cards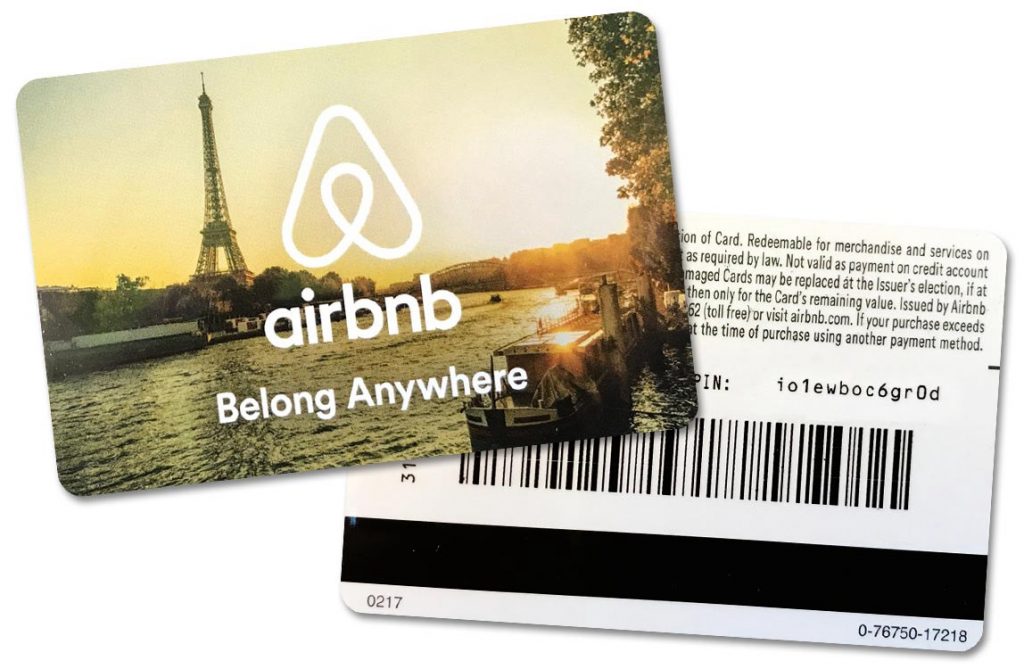 As we said, you can use any of the mentioned platforms to get Airbnb gift cards using Bitcoin or some other crypto token. However, there are a few restrictions you should pay attention to.
Airbnb gift cards are currently available in the United States only. You cannot redeem it on the Airbnb websites for other countries.
Gift card purchases don't entail any refund options. Therefore, once you have bought an Airbnb gift card, you don't have any way backward.
There is a limit to how much money you can redeem via gift cards. It could be a problem if you like to pay for premium Airbnb stays through cryptocurrency.
If you think you can handle these restrictions, you should check out the methods mentioned above.
The Bottom Line
As we have shown above, paying for Airbnb using Bitcoin isn't impossible. While the current methods aren't entirely official, they work so well to provide you a decent vacation-rental experience. Simultaneously, we are eagerly waiting for the Airbnb platform to introduce native support for cryptocurrency payments. In case you are wondering, no, Airbnb doesn't allow hosts to retrieve their money in crypto, either!